CREATING A CULTURAL AND SOCIAL CENTREPIECE FOR OXFORD'S INTERNATIONAL COLLEGE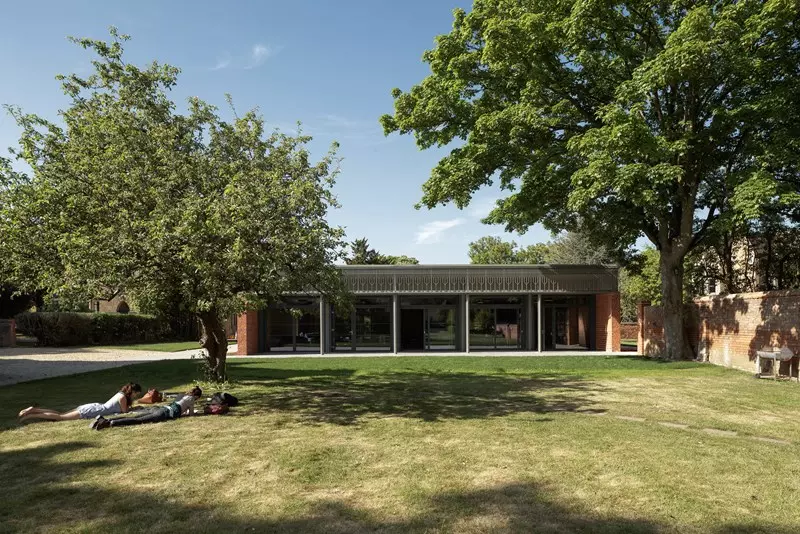 The new café and common room for staff, students and visitors at Kellogg College is a calm and confident place at the centre of the College.
The single storey building sits within the gardens of the college. En route to College quarters, it provides students with opportunities to pop in, pause and chat with others.
Its architecture, with its brick walls and filigree metalwork frieze sits lightly amongst the Victorian college buildings and the leafy conservation area beyond their walls.
Inside the hub is a light and adaptable space, which can be divided into smaller rooms or opened up for events and performances. A glazed wall to the lawn extends the space.
This building has managed to create a sense of coherence and character to what previously was a somewhat unfocused and incoherent site. It represents a major step in establishing our college identity, in bringing life to the heart of the college.
Dr Chris Davies, Emeritus Fellow Kellogg College; Vice-President and Acting President 2014-16
MAKING A LOW ENERGY HUB
The operational impact of the building is very small. It has been designed to Passivhaus principles with rigorous standards of air tightness and insulation to produce a very low energy building.
The project is the first Passivhaus certified building for Oxford University.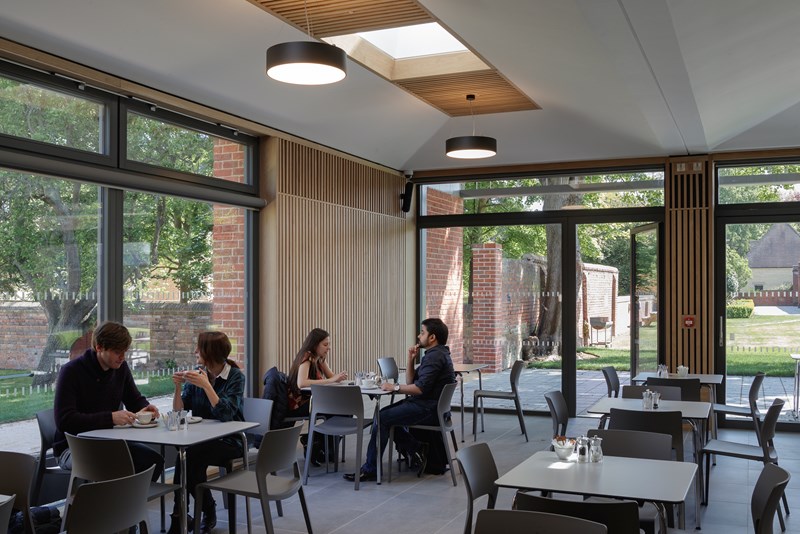 A WINDOW ON THE WORLD
Kellogg College is the University of Oxford's largest and most international graduate college, with over 1,000 students from 90 countries following 110 programmes of study from across the University's four academic divisions and the Department of Continuing Education.
Team
Architect
Feilden Clegg Bradley Studios
Approved Inspector
Butler & Young
Cost Consultant
Turner & Townsend
Environmental Engineer
CBG Consultants
Heritage Advisor
Dorian Crone
Project Manager
Ridge & Partners
Structural Engineer
Price & Myers
Main Contractor
Speller Metcalfe
FCBStudios Team Leads