A SUSTAINABLE TOWN HALL AT THE HEART OF WATFORD'S CIVIC, COMMERCIAL AND CREATIVE CENTRE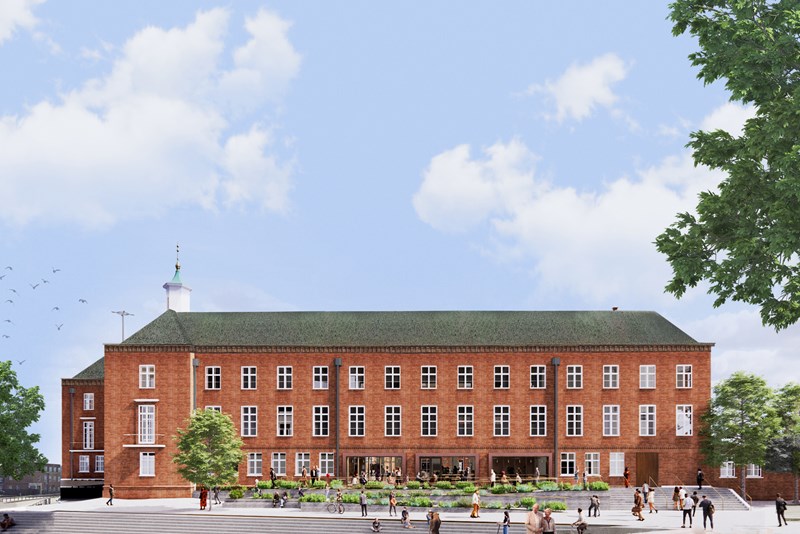 A forward-looking set of interventions to the Grade II listed Charles Cowles-Voysey Town Hall building and Watford Colosseum will transform its use and prepare for the future. Together the Town Hall and Colosseum will create a catalyst building for the emerging Watford Town Hall Quarter.
The project is a key part of our town hall quarter programme alongside the refurbished Watford Colosseum, which will make this a centre for the community for many decades to come.
Peter Taylor, Elected Mayor of Watford
A TRULY CIVIC CENTRE
Watford Museum will move into the Town Hall building, alongside a new café to welcome the public in. Two floors of lettable office space will bring business to Watford's centre.
The sensitive refurbishment of the Civic Spaces - which include reimagined council offices, the renovated council chamber, and a new state-of-the-art committee room - will retain and protect original art deco features and improve the buildings' operation, ensuring the safekeeping of one of Watford's most important historic buildings.
RESPECTING THE PAST, PLANNING FOR THE FUTURE
The retrofit of the Grade II Listed town hall won't just make the spaces more usable, it will make the building more sustainable. It will improve its thermal efficiency, refurbishing and upgrading the original windows and installing new cavity wall insulation, alongside improvements to the electrical system and solar photovoltaic panels to the roof.
These works are being in part funded through the Public Sector Decarbonisation Scheme (PSDS).
More reasons to go to the Colosseum
Concurrent plans to adapt and enhance the popular Watford Colosseum Theatre will make the whole Town Hall complex more sustainable - financially and environmentally - for future residents and cultural organisations.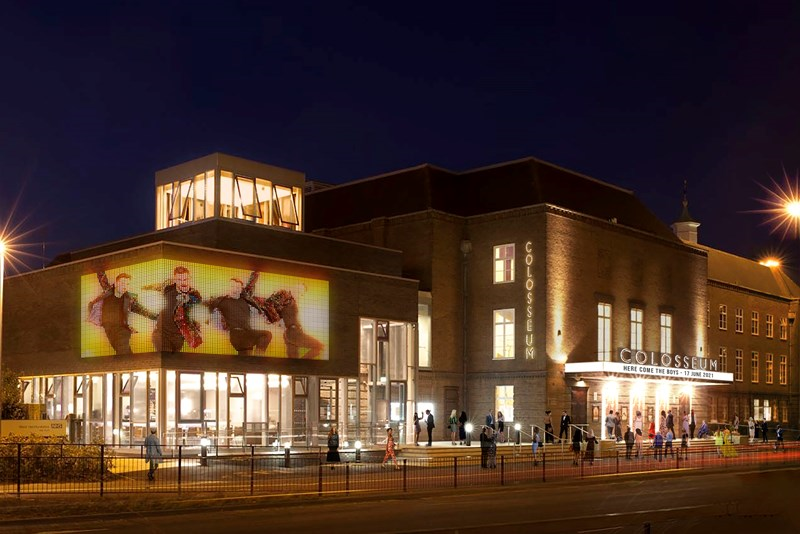 Team
Architect
Feilden Clegg Bradley Studios
Main Contractor
Morgan Sindall
Structural Engineers
SFK Consulting
Services Engineers
ION Consulting
Acoustic Consultant
Gillieron Scott Acoustic Design
Project Manager
Mace Project Management
Theatre Consultant
Theatreplan
FCBStudios Team Leads