A PUBLICLY ACCESSIBLE HERITAGE ASSET AND A MODEL TO DRIVE HERITAGE-LED REGENERATION IN YANGON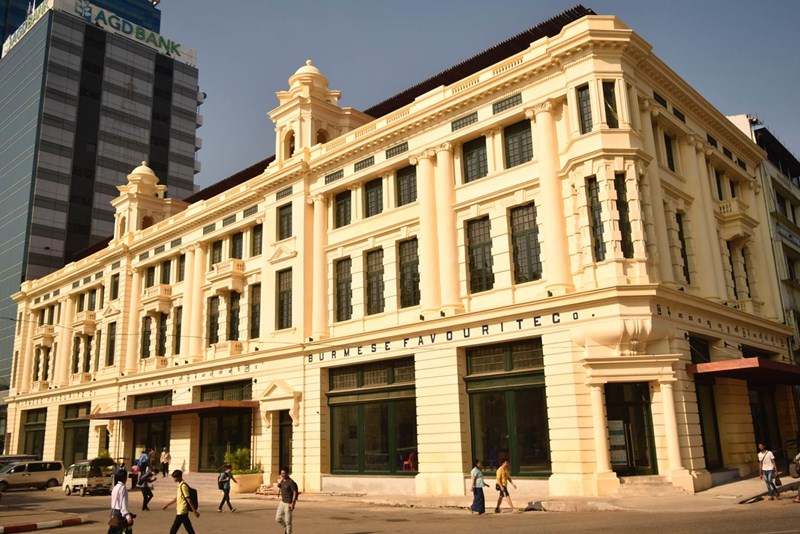 The project turned an important but derelict historic building into a public and civic asset, whilst putting in the groundwork to complete future similar projects.
The elegant classical building – formerly the Ministry of Hotels and Tourism, and later a department store – is a landmark in downtown Yangon. Having been abandoned for some years it was acquired to become a cultural hub that would kick-start regeneration in the area. A mixed-use building, it has commercial office space on the upper floors while the ground floor and a series of roof terraces are fully accessible to the public. The open plan ground floor includes a food hall, events space and an exhibition space which would showcase and promote Myanmar's craft industries. There are plans for it to house a permanent design forum to promote public discussion and explore the city's urban form - past, present and future.
Building a local workforce trained in heritage restoration to international standards is an important legacy of this project...raising skill levels and creating stronger job prospects.
Turquoise Mountain
CHANGING LIVES BY REPAIRING BUILDINGS
Throughout the works, specialist and vocational training took place to ensure that the restoration was undertaken to the highest standard. In total over 500 construction workers and professionals were trained in international standard conservation construction and gained the skills needed to deal with the many other historic buildings requiring attention across the country. Because of the makeup of the industry, the trainees on the programme included in particular a majority of young urban migrants and women.
Our role was one of advisor, mentor and facilitator. Our team worked closely with charity Turquoise Mountain and local practice Statement Architecture, to survey and develop a strategy for conservation, lead on workshops and then to help develop the approach and design.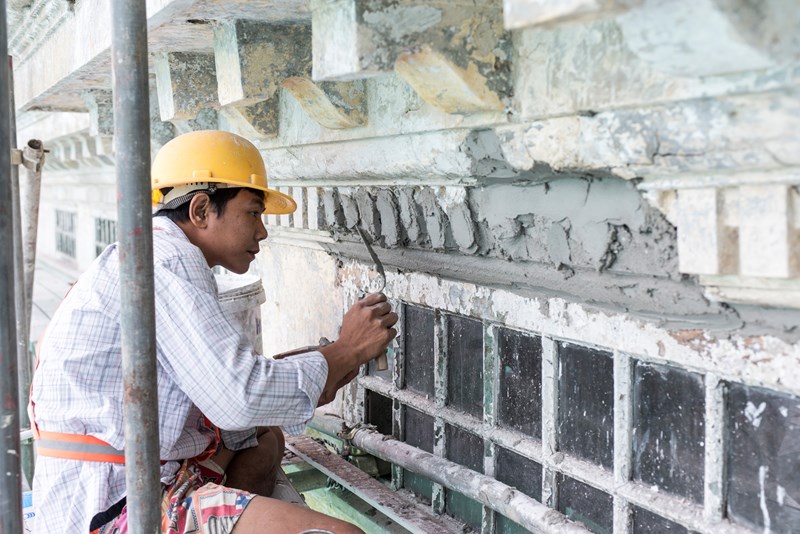 Team
Architect
Feilden Clegg Bradley Studios
Local Architects
Statement Architects
Local Contractor
Myanmar Integrated Engineering Group
Local M&E
Reliance Fire Systems
Local Structural Services
Min Zaw & Associates, Techno Engineering
FCBStudios Team Leads