A SPORTS FACILITY DESIGNED FOR AND WITH THE COMMUNITY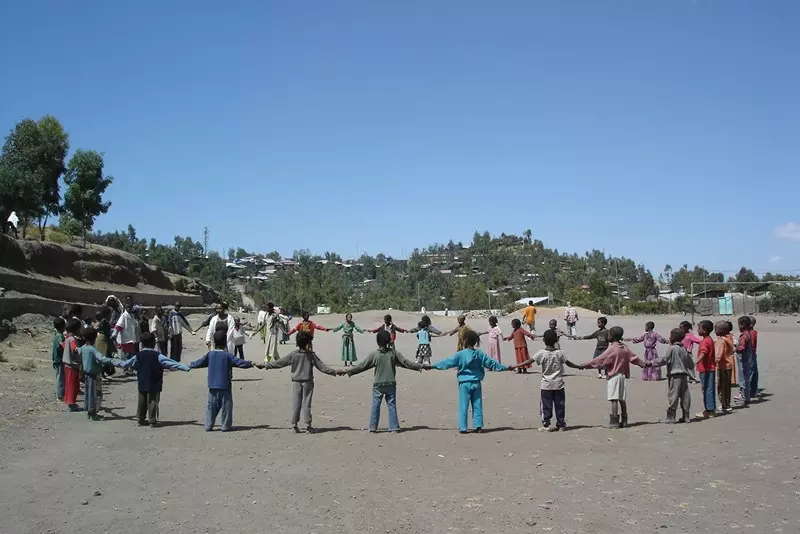 This new sports facility serves the whole community of in Ethiopia. Facilitated through charity Article 25 and NGO Link Ethiopia, the ambition was to bring in commercial and educational facilities alongside the facilities, to maximise the investment for the town.
Consultations with children from the local schools, community leaders and local government officials were at the heart of the project, with children from the town school involved helping to plan potential layouts with our team.
The town administration is responsible for the upkeep of the sports ground, implementation of future training programmes and security, while a community group will maintain the pitches and take part in planning, assisted by the local school children.
BEYOND THE PROJECT
Volunteers from FCBStudios took the opportunity to meet the Ethiopian Tree Fund Foundation to get advice on measures to prevent pitch erosion, help drainage and potentially to maintain alternative income sources.
New cultural and community learning facilities are important spin offs as they could potentially support HIV screening programmes and agricultural training.