Green City Kigali: A WAFX Smart City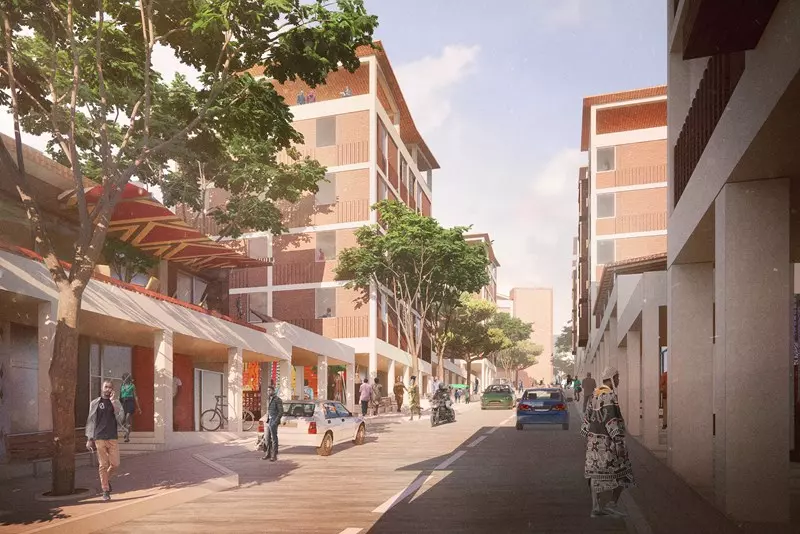 WAFX was launched in 2018 to celebrate international proposals which embrace cutting-edge design addressing major world issues. Ranging from tackling the climate emergency to building community resilience. Green City Kigali has been named a 2023 WAFX winner in the Smart Cities category.
The WAFX Prize awards projects from the World Architecture Festival Future Projects shortlist that best use design and architecture to tackle major world issues, including health, climate change, technology, ethics and values.
The Green City Kigali project is a pioneering project that seeks to address issues of population growth in Africa. Between 2023 and 2050, 65% of the global population growth is predicted to be in Africa, where urban centres will experience mass migration and densification. African cities have already become the new home to over 40,000 people every day, many of whom find themselves without adequate housing and basic infrastructure. Couple this with challenging economic conditions and the extreme and adverse effects of climate change (droughts and flooding), there is an urgent need to start addressing these critical urbanisation challenges. It creates new paradigms with innovative, sustainable, affordable, climate change resilient and place-specific urban models.
FCBStudios Partner, Simon Doody, will present the project at WAF in Singapore this November, in the Future Masterplanning projects category, and on the WAFX stage. An overall WAFX 2023 winner will be chosen from the all of the winners and announced during the festival.