Brabazon: Regeneration project of the Year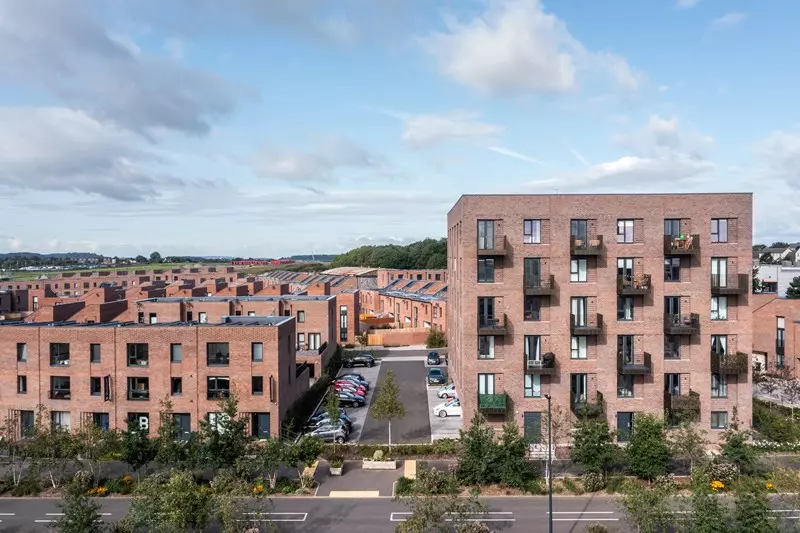 Brabazon – a thriving new mixed-use neighbourhood for Bristol – has been named as Regeneration Project of the Year at the British Homes Awards.
FCBStudios evolved the masterplan for the former Filton airfield in 2022 to enable plans for YTL claim will be the most sustainable new urban district in the Southwest with over 6,500 homes and the infrastructure to support them Designed to live up to the legacy of this former airfield's pioneering past, this new urban quarter brings together all the energy and edge of Bristol to set new standards for modern city living. Offering more space, more connectivity and more sustainable living, it aims to be not only a place to live, but a place to enjoy the best that life has to offer.
We are currently delivering the first phase of housing, 303 new homes at The Hangar District, and the second phase of housing for another 339 homes has recently started construction.
Andy Macintosh, Associate at FCBStudios said "It's been a privilege to lead the design of this work over the last 5-6 years and to see the fruits of that work emerge out of the ground and start to be enjoyed by new residents. The whole-team commitment to design, quality, and place-making, and the landscape design vision from Grant Associates – who we have worked closely with on all phases of the project - is making the development at Brabazon such a success.
"We are looking forward to seeing the second phase of houses through construction and hope we can continue the successful collaboration with YTL for future projects as well."