A MASTERPLAN THAT REFLECTS THE SPIRIT AND AMBITION THAT BROUGHT PROGRESS AND PROSPERITY TO LEEDS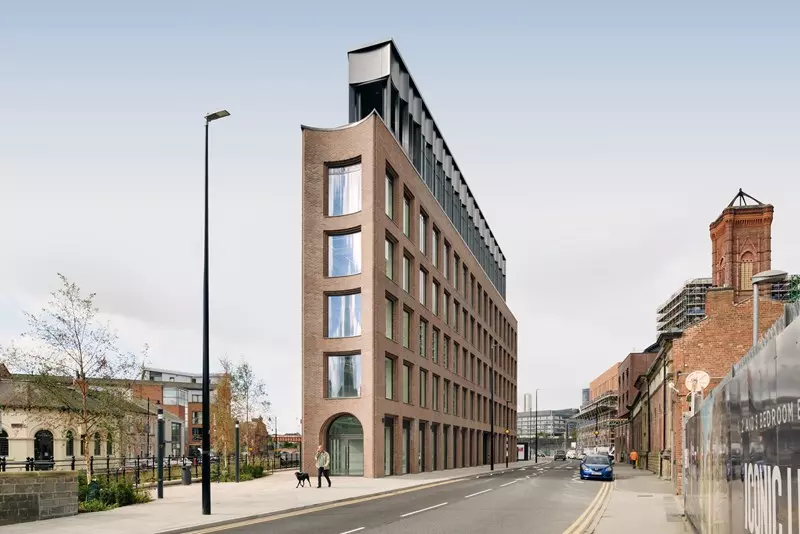 Our mixed-use scheme respects its historic context, whilst enabling a contemporary sustainable community to grow.
The area will develop around a series of public open spaces, connected by key pedestrian, cycle and access routes back into Leeds City Centre and the train station. The landscaping ties railway infrastructure, watercourses and the listed Hol Beck Bridge into new streets and squares to create a place that is both progressively and distinctly South Bank.
New mill style buildings with 130,000m2 of housing, offices and retail accommodation will be punctuated by taller, modern 'chimneys' that echo the campanile towers of Tower Works. Brick, terracotta and industrial metalwork reference the local architecture, unifying the new development.
This mixed-use development will transform a semi-derelict and underused area and strengthen links to neighbouring communities. It will be a focus for people to live work and enjoy leisure time in Leeds.
Jon Kenny, Development Director, CEG
FUTURE FACING OFFICES
The flat iron building is a bold gateway marking the edge of the Temple development. A nod to the first ever flat iron building - which is also in Leeds - the form deals elegantly with a challenging and constrained site.
Globe Point is five floors of healthy, flexible, next generation workspace – recognised with a BREEAM Excellent rating, Wired score Platinum and a NABERS score of 4.5.
The ground floor café kitchen and business lounge is a vibrant meeting place, close to Leeds City Station. From the roof terraces and upper floors, spectacular views locate it firmly in Leeds.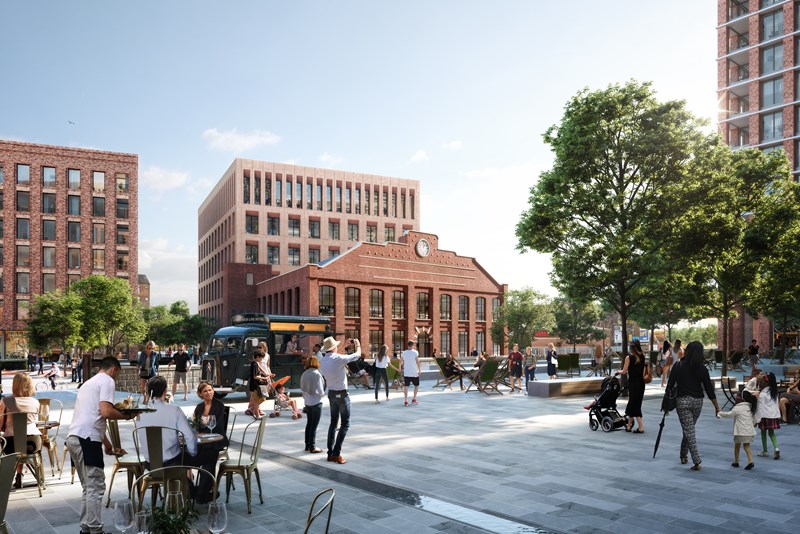 THE RISE AND FALL AND RISE AGAIN OF HOLBECK
With the rise of steam power, the Holbeck area of Leeds grew rapidly. The canal opened, the bridges were improved and the area became a 19th Century industrial powerhouse. The 20th Century saw decline and isolation. Now, in the 21st Century, HS2, a new southern entrance to Leeds station and Levelling Up is driving regeneration and growth again.
Team
Masterplanner / Architect
Feilden Clegg Bradley Studios
Landscape Architect
Planit IE
Approved Building Inspector
Bureau Veritas
Cost Consultant
Turner & Townsend
Interior Designer
Ekho Design Studio
Planning Consultant
Lichfields
Project Manager
Pierre Angulaire