PUTTING PLACES FOR WORKING, SHOPPING AND FUN BACK ONTO THE HIGH STREET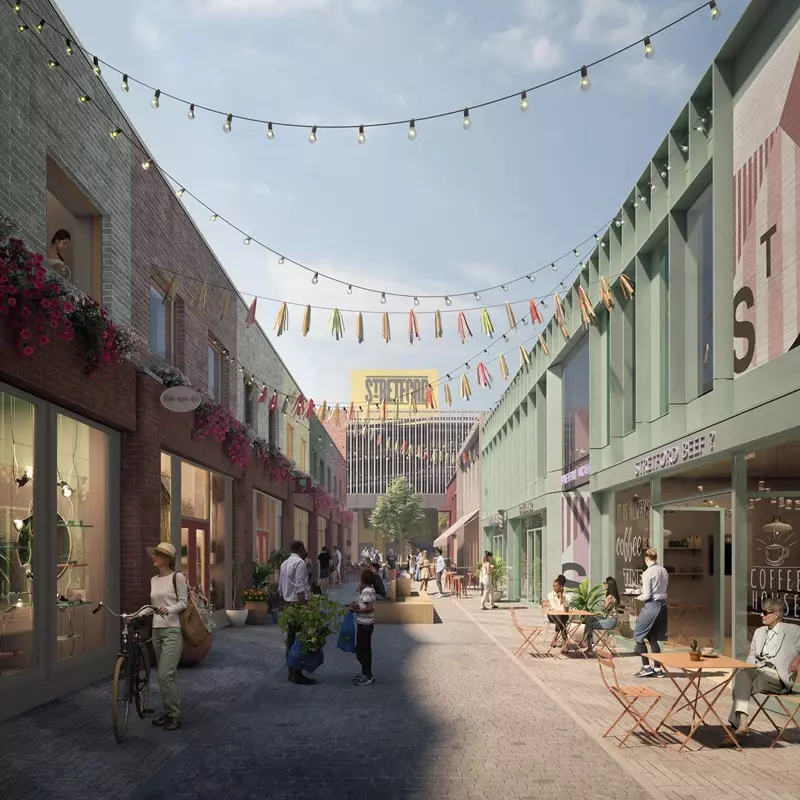 High streets have been fading fast around the country. Our aim for Stretford is to reimagine the town centre as the buzzing heart of a lively community. A place for people.
The masterplan proposes to reconnect the town centre. To integrate residents, parks, public transport and the canal with the existing shopping centre for a safer, cleaner and greener Stretford. A series of smaller projects will put this into action. Re-invigorating the 1969 shopping centre and high street, greening the centre, opening up routes along the canal and delivering up to 800 new homes.
Together, these projects will nurture a sustainable town centre with a rich diversity of uses and services.
Stretford deserves to have a first class town centre containing great shops, cafes, green spaces and community areas and that is exactly what we plan to deliver.
Councillor Andrew Western, Leader of Trafford Council
RAISING THE ROOF
Rather than demolishing the 70s shopping centre, we're taking the roof off the main thoroughfare, to reinstate the historic King Street as a revitalised high street. In reusing and refurbishing the structure, we're saving embodied carbon that would be used in building a new structure.
COMMUNITY INPUT
A successful town centre caters to the needs of the local people. Our plans have been drawn up with extensive input from the residents of Stretford. Taking on their feedback, there will be outdoor seating areas, market stalls in a covered market hall and spaces to host events. The multistorey car park will be transformed to make it light, convenient and secure. Shops will cater to the everyday needs of a local centre, with space left over for community initiatives.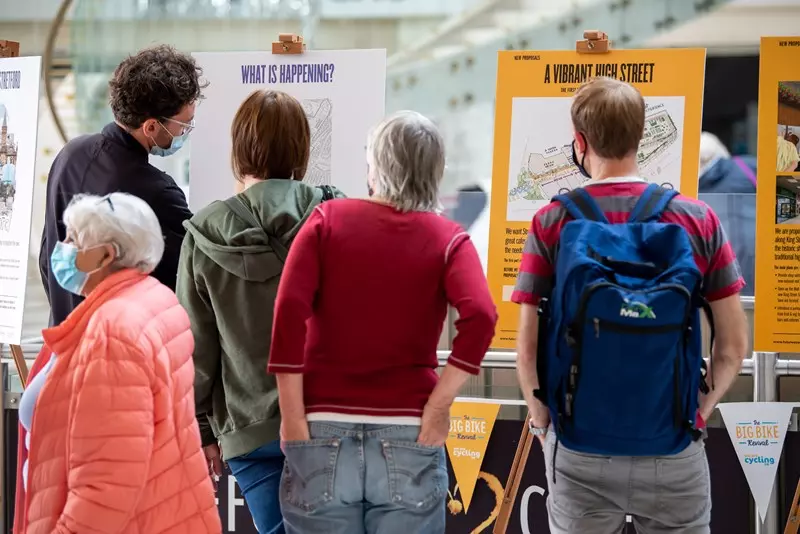 Team
Masterplanner
Feilden Clegg Bradley Studios
King Street Collaborative Architect
Studio MUTT
Landscape Engineer
Exterior Architects
Planning Consultants
Avison Young
Structural Engineer
Civic Engineers
FCBStudios Team Leads