A 'RAW SPACE' TO BE FILLED BY ARTISTS, CREATIVE USERS AND SMALL BUSINESSES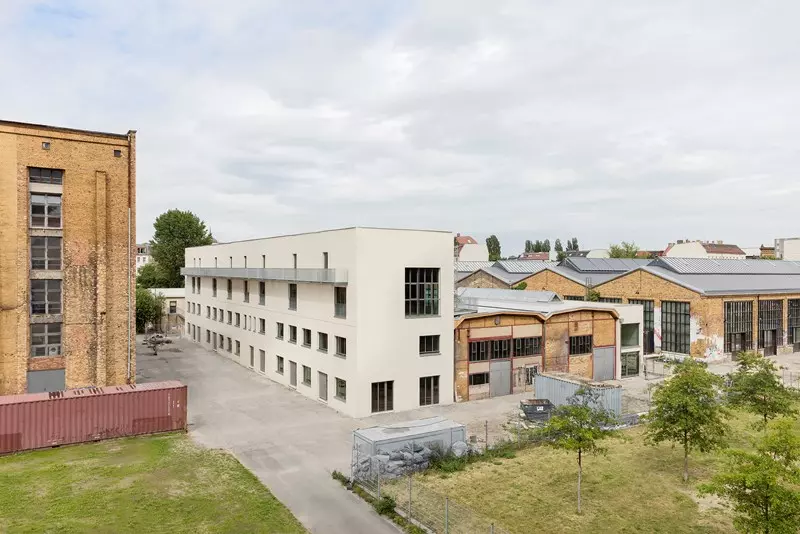 The former AEG factory campus on the River Spree has been stripped back and repurposed as live/work ateliers and creative commercial units in Berlin's growing artists district.
We made a series of interventions in the existing fabric, to make an open courtyard between the former production halls, and extend upwards at either end of the building to make double height spaces.
The remainder was divided into ateliers, guided by the existing window positions.
Design is not about decorating functional forms - it is about creating forms that accord with the character of the object.
Peter Behrens, Architect
A LIGHT TOUCH RETROFIT FOR A FACTORY OF CREATIVITY
Where possible, the fabric was left untouched, and spaces handed over as raw space for their users to adapt and fit out as required. The main hall buildings express the steel and brick structure of their construction most evidently and we wished to preserve this as much as possible along with the industrial patina accumulated during their history. This established the underlying thinking of the project: industrial, straightforward, simple but above all indeterminate.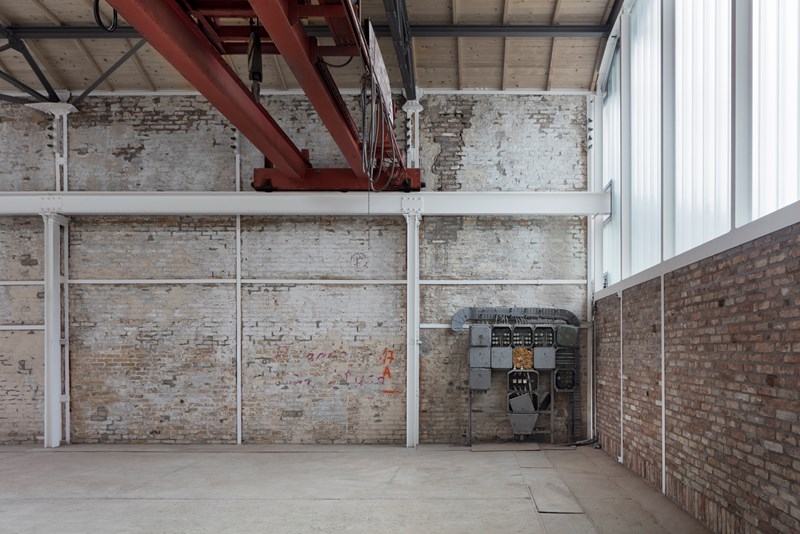 Team
Architect
Feilden Clegg Bradley Studios
Local Architect
Hoidn Wang Partners with Sauerzapfe Architekten
Services Engineer
Planende Ingenieure GmbH
Structural Engineer
CRP Bauingenieure GmbH
Fire Engineer
Berliner Brandschutz
Film Music
'Everything in its rightplace' Brad Mehldau
Photography
Werner Huthmacher Photography / Bryan Adams
FCBStudios Team Leads