Stylish hotel rooms to regenerate an unloved corner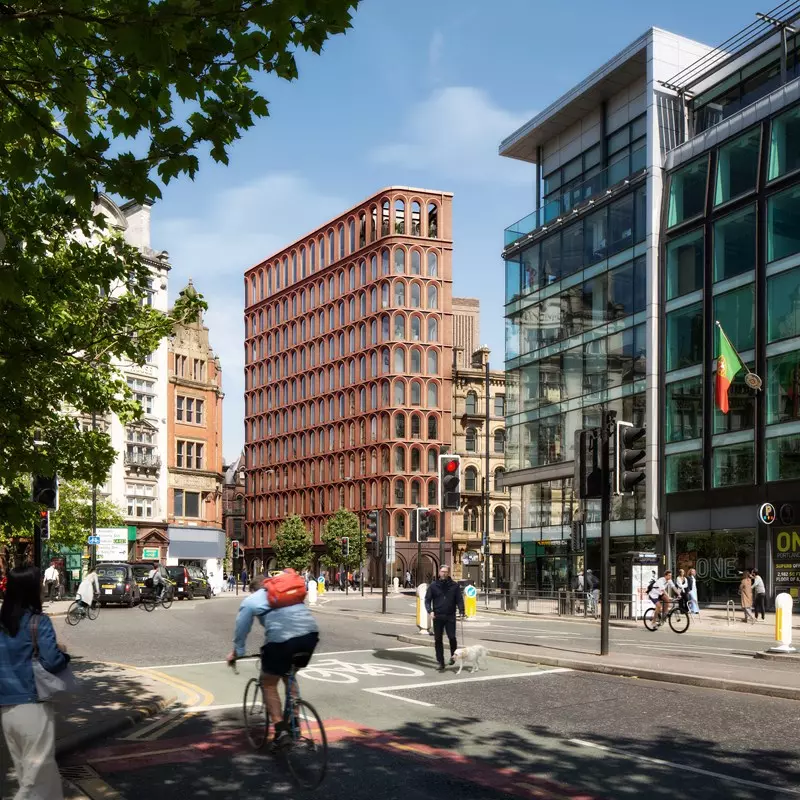 The corner site on Manchester's Piccadilly is long overdue for redevelopment. Pestana's elegant 4*plus hotel, with lounge bar and rooftop terrace will reinvigorate it, and act as a catalyst to regenerate the Newton Street gateway to the Northern Quarter.
The hotel will offer 150 rooms across three blocks: a new corner building, the refurbishment of the Grade II Listed Building known as the Halls Building, and a warehouse-style block to the back of Piccadilly that marries the three blocks together. The Piccadilly Tavern, which occupies the ground floor of the Listed Building will also be refurbished.
Team
Structural Engineer
Clancy Consulting
Landscape Architect
Planit IE
Accoustic Engineer
Hann Tucker Associates
Heritage Advisor
Stephen Levrant Architecture
Development Manager
Colliers
Planning Consultant
Deloitte Real Estate
Acoustic Engineer
Hann Tucker Associates - Manchester
Transport Consultant
Curtins Consulting
Fire Engineer
Design Fire Consultants
Project Manager & Cost Consultant
Gardiner & Theobald LLP
MEP Engineer
Crookes Walker Consulting Limited
Local Planning Authority
Manchester City Council
FCBStudios Team Leads
Street life
Vaulted archways wrap around the building and offer an honest representation of the repetitive nature of the hotel brief, resulting in a contextual, yet modern and refined façade.
Proposals extend beyond the buildings and into the public realm, where the pavement areas and treelined streets can create an open and welcoming space outside the hotel, whilst establishing a sense of safety at the busy corner.