PUTTING WELLBEING AND SUSTAINABILITY AT THE FOREFRONT OF OFFICE DESIGN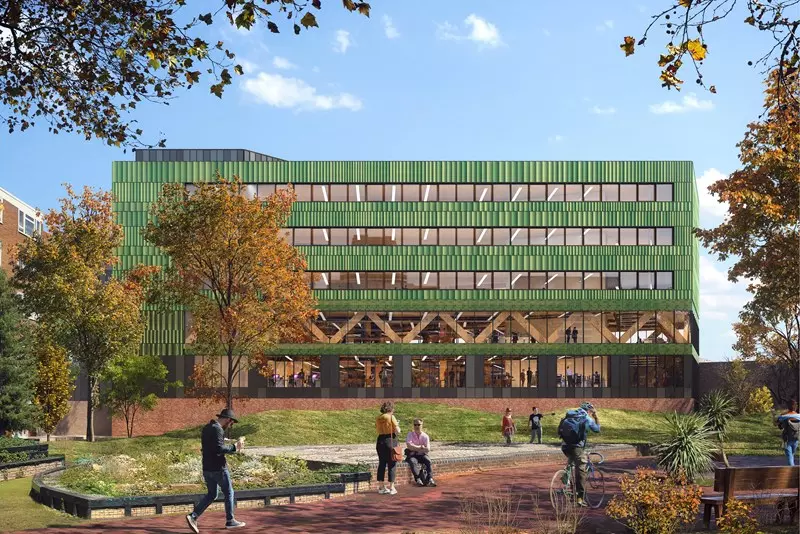 Improving work and life balance and promoting the health of the future occupants was at the top of the list when we made plans for Paradise.
The site's central London location, next to Old Paradise Gardens, let us explore design options that maximise crucial health and well-being factors for users. Natural light and ventilation, exposing the timber structure for a natural finish and access to green spaces all contribute to a healthy workplace.
At second floor level, the open floor plate will bring a strong visual connection to passing trains and to the historic Old Paradise Gardens.
The generous floor heights and open-plan arrangement, in combination with the super efficient servicing strategy, will create a building that is future flexible and low energy in use
This project sets a benchmark for healthy and environmentally aware design.
Theo Michell, Principal of Bywater Properties
CLOSING THE LOOP FROM TREE TO TIMBER
A collaboration between Bywater Properties and Sumimoto Forestry, Paradise will be a landmark timber frame building. It will have a cross-laminated timber structure that locks away carbon for 60 years saving 1,993 tonnes of embodied carbon over 5 years compared to the RIBA 2030 target.
A whole-life approach has been taken to the building, which is reflected in the careful consideration given to the end-of-life strategy, such as connections for the structure allowing for easy disassembly.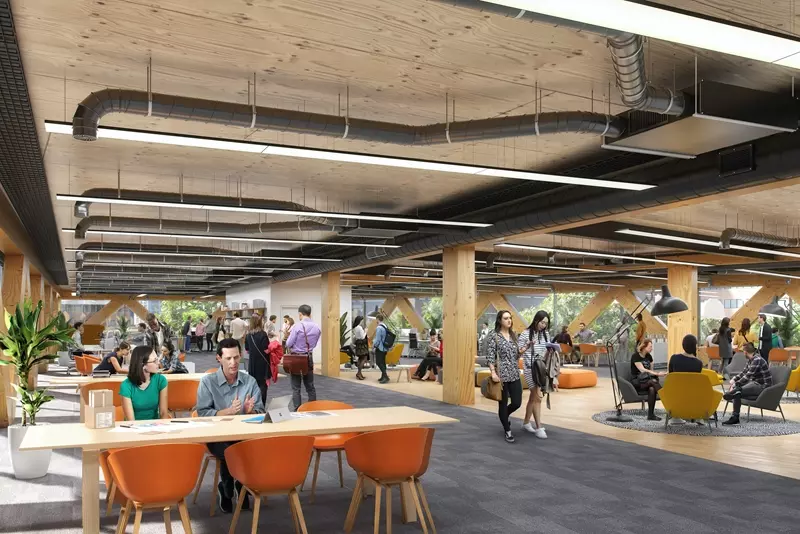 INCORPORATING LOCAL COLOUR AND PATTERN
We wanted to positively impact the local community through our design. The green ceramic façade draws inspiration from the former Royal Doulton HQ nearby using traditional materials in a contemporary manner. We worked with a local primary school to create patterns and textures for the tiles, resulting in the elegant façade tiles.
Team
Architect
Feilden Clegg Bradley Studios
Structural Engineerr
Webb Yates
Mechanical Engineer
Buro Happold/ Wallace Whittle
Acoustic Consultant
BY Acousitcs
BREEAM / Well Consultant
Wallace Whittle
Awards
2021
WAFX: Climate, Energy & Carbon Award