BRINGING A MIX OF USES, THIS CITY CENTRE DEVELOPMENT WILL BE A SUSTAINABLE AND SOCIALLY RESPONSIBLE DESTINATION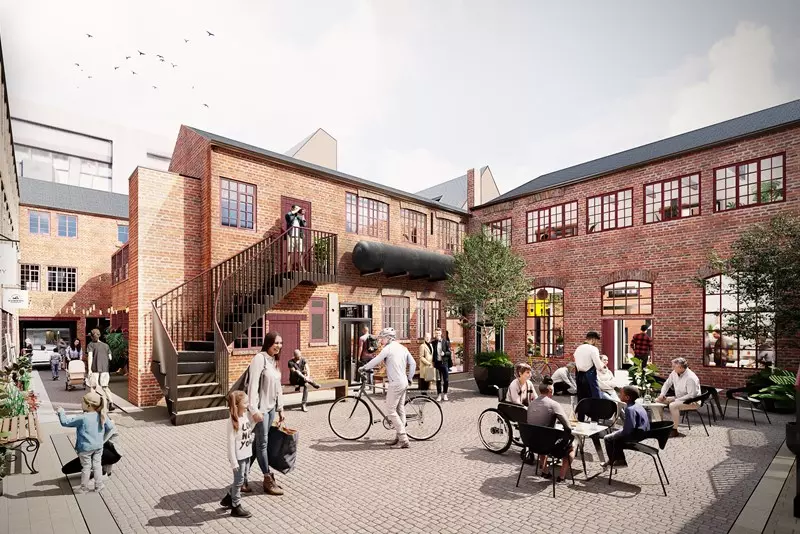 Working in collaboration with Sheffield City Council and strategic development partner, Queensberry, the redevelopment of Block H within the wider Heart of the City masterplan respects the area's unique character, existing street patterns and buildings by weaving in bold new architecture and outdoor spaces.
Our three projects take three interwoven approaches: Elshaw House, The Cambridge Street Collective and Leah's Yard each have a distinct style – and a distinct story to tell.
Elshaw House is a new low-carbon office building offering 70,000 sq ft of workspace and an impressive and enviable south-facing roof terrace. Independent shops and cafes will help to bring vitality to street level on all sides of the building.
The Cambridge Street frontages tell the story of this area of Sheffield over the past 200 years, including the Grade II Listed Bethel Sunday School.
Our work will include the conservation of the street-facing fronts of two of the oldest buildings on the site, which date from the early 19th Century. These will be enclosed at their rear with an industrial-style new-build structure, housing a food hall, restaurant and rooftop bar to create much-needed social spaces within the city. The existing Bethel Chapel building will also be sympathetically renovated, with plans for it to become a live entertainment venue.
Heart of The City is delivering jobs, opportunities and renewed vibrancy to our brilliant city centre.
Councillor Julie Dore, Leader of Sheffield City Council
CREATING SPACE FOR NEW IDEAS
The Block H site is also home to Leah's Yard – a Grade II* Listed building that once housed a collection of small industrial workshops. We're proud to be bringing these units back into sustainable use as a home for the city's next creative generation. A bustling central public courtyard will be surrounded by small boutique shops, while the first and second floors will be home to around 20 independent studios.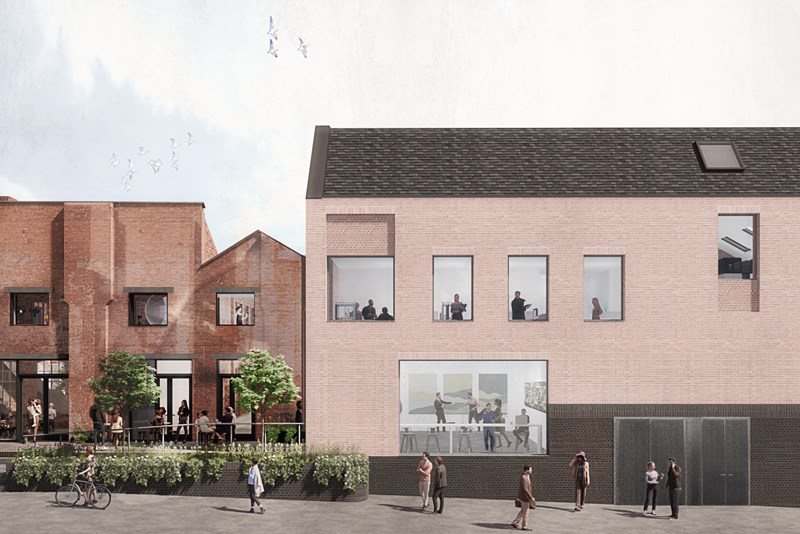 OF SHEFFIELD, FOR SHEFFIELD
Contemporary new buildings will be inserted into the existing streetscape to create permeable routes through the site, new areas of public realm and the cultural and social anchor of the Heart of the City scheme. By celebrating and working with elements of the existing fabric that already contributes to the unique vibrancy of the area, we will create a place that is unmistakably 'of Sheffield'.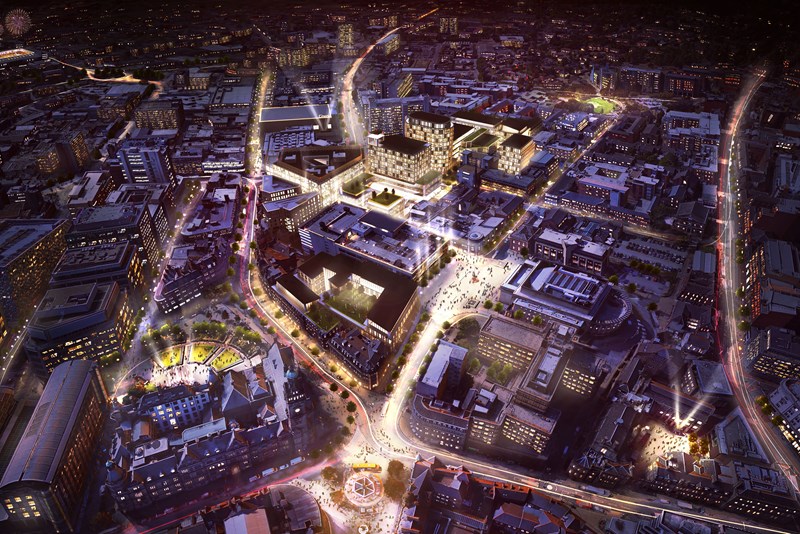 Team
Architect
Feilden Clegg Bradley Studios
Cost Consultant, Project Manager
Turner & Townsend
Landscape Architect
Planit ie
Planning Consultant
Montagu Evans
Stakeholder Engagement
Counter Context
Strategic Development Partner
Queensberry