A MASTERPLAN FOR THE SUSTAINABLE AND INCLUSIVE EXPANSION OF URBAN KIGALI
The 600-hectare city extension will build homes, communities and livelihoods. It is expected to serve as a model for sustainable urban development that can be replicated across Rwanda and the wider region.
The first of its kind in Africa, the sustainable and affordable development will integrate green building and design, efficient and renewable energy, recycling and inclusive living. It will use homegrown solutions and local construction materials. As a result, residents in Kinyinya will enjoy the social and economic benefits of urbanisation while limiting their ecological footprints.
A true example to prove that it's possible to build a sustainable urban development by also considering the environmental aspect.
Teddy Mugabo Mpinganzima, CEO of FONERWA
ARCHITECTURE FOR A CHANGING WORLD
Green City Kigali is an important milestone on the road to creating more sustainable green cities in the region and worldwide. African cities become the new home to over 40,000 people every day, many of whom find themselves without adequate housing and basic infrastructure. Sustainable urban development means contributing to a more equitable, environmentally just world.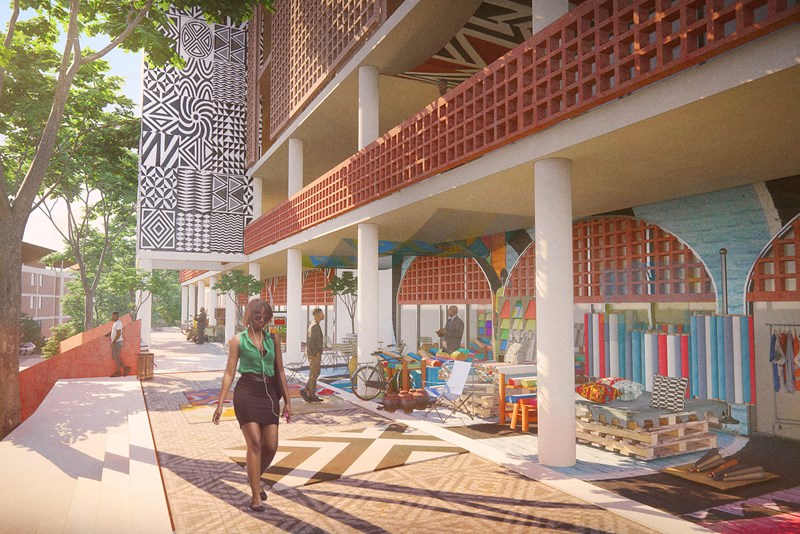 PLACES FOR PEOPLE, BY PEOPLE
Working with an international team of experts, our plans address challenges of sustainability, affordability and viability, with culturally relevant solutions at the heart of the masterplan.
The urban plan is born from a deep understanding of Rwandese social structures and living patterns. This will nurture community and locality - life and activities that are cherished - whilst promoting opportunities for new activities and livelihoods.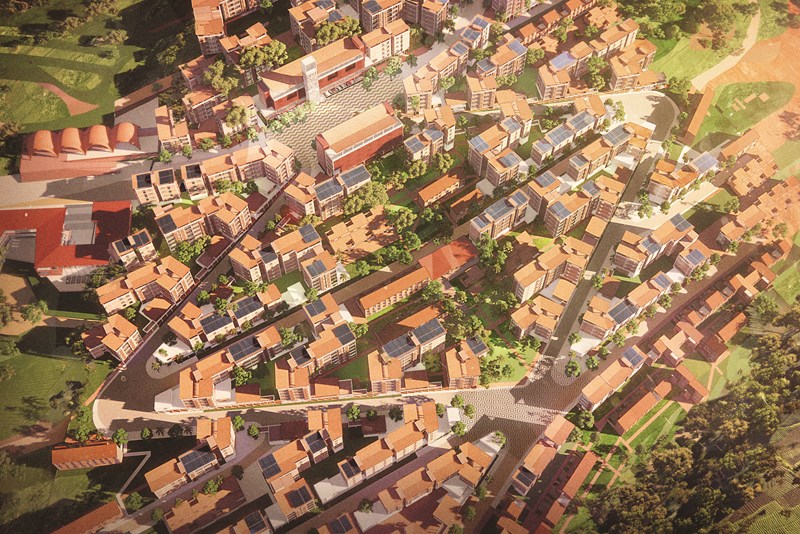 SMALL COMMUNITIES MAKE UP BIG CITIES
Our work starts with the development of a prototype neighbourhood for around 10,000 people on the western slope of Kinyinya Hill.
It is based on a framework of walkable neighbourhood centres connected by a main road that provides a focus for commercial development.
Sloping hill sides are typically underutilised in Rwanda in both urban and rural contexts. For Kinyinya Hill, green space is woven into the urban development, giving space for food production and breathing space within the city.
Team
Lead Masterplanner / Architect
Feilden Clegg Bradley Studios
Masterplanner / Architect
Light Earth Designs
Architectural Services
FBW Group
Cost Management and QS
Turner & Townsend
Landscape Architect
Grant Associates
Structural & Civil Engineers
AKT II
FCBStudios Team Leads
Awards
2023
WAF Award: Future Project Masterplanning