NOT JUST A THEATRE: A PLACE FOR CULTURE FOR THE COMMUNITY AND FOR THE TOWN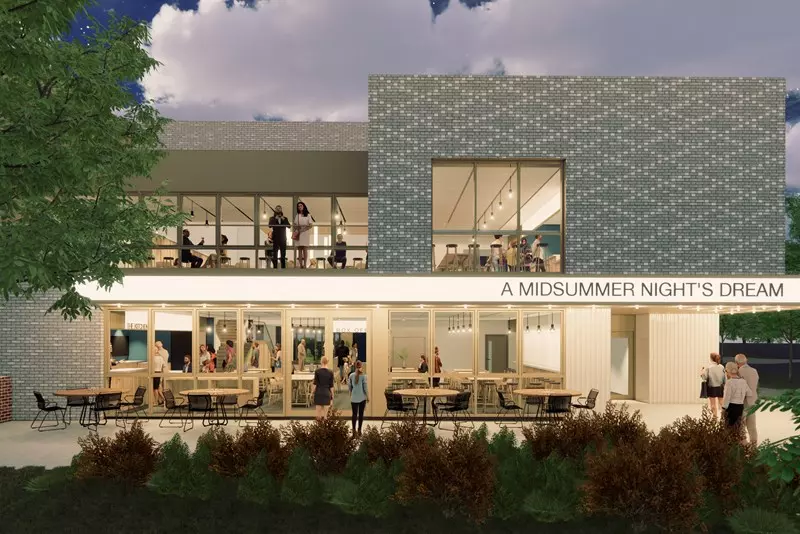 The existing Ferneham Hall theatre and entertainment venue, originally opened in 1982, is being refurbished, expanded and revitalised in order to continue to play a creative role for the local community and inviting in a wider audience. The existing 706 seat theatre will be extended to 800 seats, with a new foyer, a café on the ground floor and a first floor terrace bar. A studio space will be created on the first floor, with capacity for 25 people, to accommodate a range of activities from dance and yoga classes to youth and community groups.
The designs are very exciting. The expanded foyer will create a better flow of patrons and it is very important that it will be open to the wider community.
Councillor Susan Bell, Fareham Borough Council
GREEN SEATS NOT JUST CHEAP SEATS
Remodelling the theatre was agreed to be cheaper than demolition and rebuild, and is an example of sustainable regeneration for the Council. It will improve access for visitors and performers and modernise the building services to reduce energy consumption.
New build additions will be highly insulated and low carbon, with internal finishes being natural and timeless, simple and robust.
Team
Architect
Feilden Clegg Bradley Studios
Acoustic Consultant
ARUP Acoustics
Cost Consultant
Currie and Brown
Environmental Engineering
ION Consulting Engineers
Services Engineer
ION Consulting
Structural Engineer
AKS Ward
Theatre Consultant
Theatreplan
FCBStudios Team Leads