Multi-functional fashion & design school that effortlessly fits in with the Soho streetscape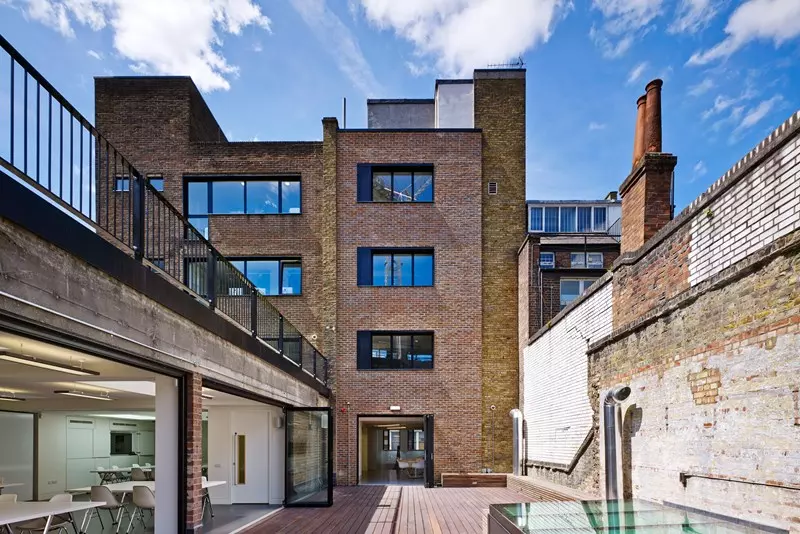 Condé Nast, the international publishing house famous for such titles as Vogue, Tatler and House & Garden, commissioned FCBStudios to design a bespoke teaching environment in the heart of London's Soho. The design brief was to create a multi-functional fashion and design school that could be adapted for both teaching and event hire. The retrofit scheme had to convey a strong sense of the Condé Nast brand while fitting in sympathetically with one of Soho's liveliest streetscapes.
By taking on an all-encompassing role in the creation of Condé Nast's fashion college, FCBStudios has succeeded in delivering a timeless classic.
Amanda Baillieu for Building Design Magazine
inter-connected retrofit
Working with two existing inter-connected buildings we responded carefully to the rhythm and materials of the historic Georgian terraces.
External areas have been remodelled with large open spaces on the ground floor. The mixed brickwork is left exposed to express the layered history of the building. By enlarging the facing windows this texture is brought inside.
The entrance to the building is steel plated and opens into a double-height lobby, overlooked by the gallery. A two metre-high feature light in blue crocheted fabric by Naomi Paul and a mirrored wall in the foyer both express the design 'raison d'être' of the college and create instant visual impact.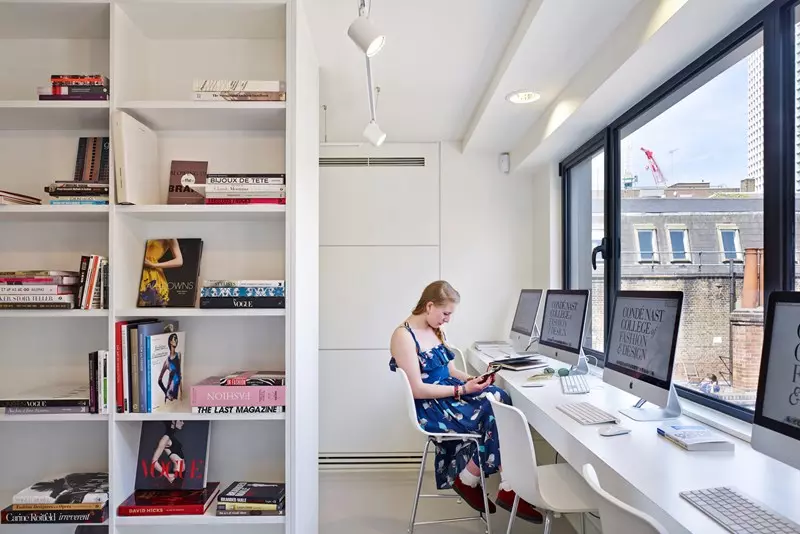 Team
Architect
Feilden Clegg Bradley Studios
Structural Engineer
Jane Wernick Associates
Contractor
Blenheim House Construction
Cost and CDM Consultant
Jackson Coles
M+E and Acoustic Engineer
OR Consulting Engineers
Party Wall Consultant
Anstey Horne
Lift Engineer
Dunbar & Boardman Partnership
Fire Engineer
Jeremy Gardner Associates
Photography
Nick Rochowski
Awards
2014
AJ Retrofit Award: Higher Education Under £5m