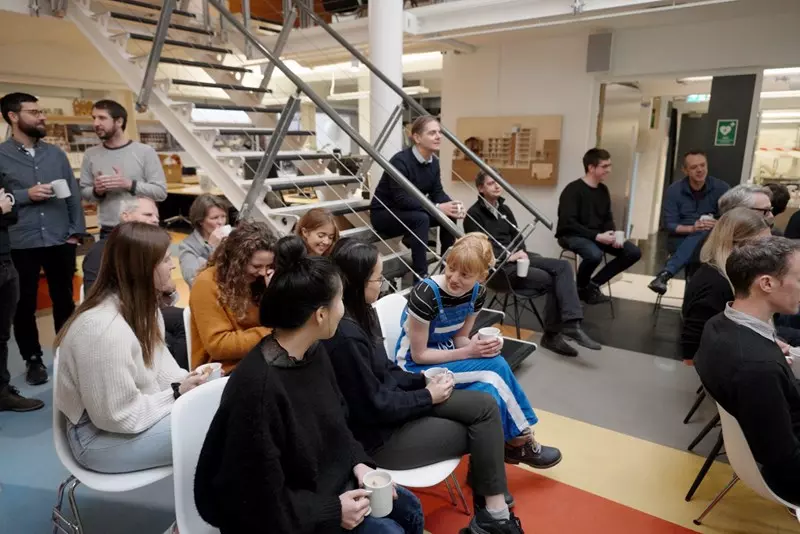 We are looking for a passionate and experienced Head of HR to join us!
We have an exciting opportunity for a Head of HR to join us and ensure our day-to-day HR operations of our practice runs smoothly across all our office locations.
This is a hands-on role in which you will work closely with our Partners to shape and create our HR strategy alongside advising managers on a range of employee matters.
Alongside supporting our colleagues, you will also have the opportunity to be involved in our EDI initiatives across the business and it will be expected that you will play an active role in our EDI forum and support the group from an HR perspective in rolling out and suggesting any key incentives. The role requires an in-depth experience in delivering key HR projects and initiatives and reinforcing a working environment that encourages teamwork, energy and creativity. This is a great chance for an experienced HR Manager who is looking to take the next step up or a current Head of HR looking for an exciting new role.
Areas of Responsibility
Working With the Partners
*Provide first-line strategic support and advice to the Managing Partners/Partnership Council to keep them abreast of both internal and external HR requirements and changes in circumstances
*Work with the Managing Partners to design and set the People Strategy for the business in line with the key Practice Strategies, Practice Plan and identified projects
*Participate and support the Practice Forums that are linked to HR which are likely to include Mental Health, EDI, Social Value and employment related consultations
General HR Responsibilities
*Manage and be responsible for the HR/Payroll team, providing guidance, support and strategic direction on Contractual Employment items, L&D, Recruitment and Payroll
*Develop and monitor Practice wide HR policies and procedures, ensuring these are up to date in line with practice policy changes, best practice, and legislation
*Act as a point of contact for employees seeking advice or clarifications related to employment and HR issues
*Provide key support to Partners and Managers in facilitating, advising and participating in procedures relating to disciplinaries, grievances, redundancies, and employee relations matters in line with legislation and best practice, and to a satisfactory conclusion
Benefits/Benchmarking
*Hold the overview and advise and recommend to Partners on a regular basis the employee benefits package and suitable adjustments, including benchmarking reviews
*Liaise with insurance broker and provider regarding the employee Income Protection Insurance and other related benefits proposals
*Continue to gather and analyse people data and insights for regular reporting, salary benchmarking and other relevant surveys
Learning & Development
*Hold an overview of architectural-focused training needs and the method of providing these, for individuals and groups
*Oversee the annual review process and system so that it supports the needs of employees and Partners and provides a fair and consistent approach to employee development
*Engage in the apprentice scheme/levy in conjunction with the Talent & HR Coordinator
About you
*Relevant experience from within a similar role with experience of operational and strategic implementation of HR activities
*Excellent generalist HR experience including employee relations, learning and development, benefits, change management and recruitment
*Up to date knowledge of employment legislation and HR procedures and policies
*Experience in managing a small team (you will be managing our Talent & HR Coordinator and Payroll Manager)
*Ability to deal with matters sensitivity and confidentially, displaying integrity and sincerity
*Excellent interpersonal skills to form effective working relationships based on trust at all levels
*Ability to take initiative and be collaborative
*CIPD qualified (Level 7) or equivalent demonstrable experience
Hours: 9.00am – 5.30pm Monday to Friday (with an unpaid hour for lunch) Could be based in any of our locations. Hybrid working with a minimum of 3 days in the office.
If you are curious to find out more, please submit your application today. A full job description and list of company benefits are available on request.
WHY FEILDEN CLEGG BRADLEY STUDIOS?
We are a progressive and ethical architectural practice. We design with empathy for the human condition, with science for sustainable outcomes, and with art for crafting beautiful place. The range of our architectural work is extremely broad and includes housing, universities, creative reuse and schools.
With over 40 years of practice, we now have four offices around the UK. We remain committed to the social and cultural values which underpin our design approach. Our studios are an open and social environment and inspiring places to work, with breaktimes focused on growing strong social bonds. We offer a supportive and inclusive working environment, where professional and personal development is encouraged.
We offer free lunches, fresh fruit, Employee Assistance Programme, dedicated Mental Health First Aiders along with a host of other benefits. FCBStudios is an equal opportunities employer and welcomes applications from all members of the community.
We regret that due to the high volume of applications we receive; only applicants shortlisted for interview will be contacted.