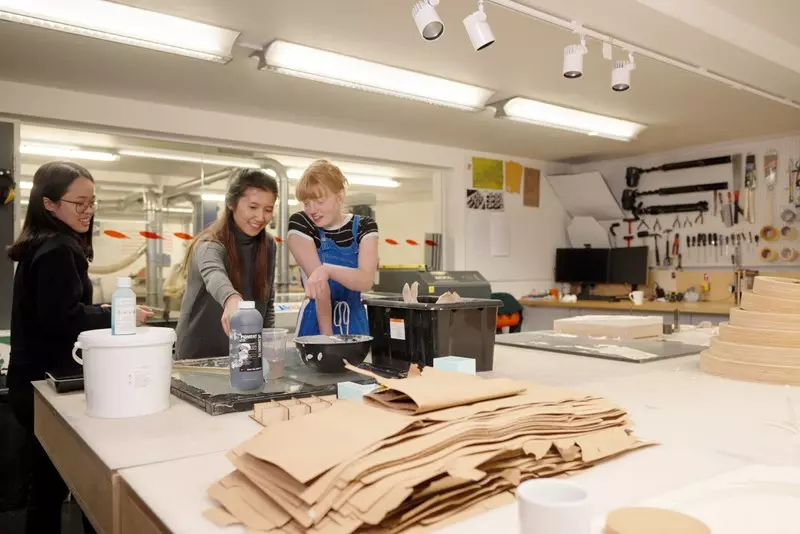 ARE YOU A FACILITIES ALL-ROUNDER LOOKING FOR A NEW ROLE? LOOK NO FURTHER!
We have an exciting and brand-new opportunity for an experienced Facilities Coordinator to join our Bath Studio.
Supporting our Studio Manager and IT Partner, you will be the first point of call for ensuring our facilities are running smoothly and efficiently. This is a hands-on and varied role where you will provide operational and administrative facilities support for our external suppliers and internal FCBStudio employees.
As this is a new position, you will have the opportunity to shape and grow the role, so we are looking for someone who is keen to progress and learn new skills. We are also able to provide any further training, if required, to be able to cover the technical support responsibilities of the role.
The role will encompass coordinating all aspects of facilities including and not limited to:
General Premises and Resources
Supporting the Bath Studio Manager in the smooth and efficient running of the Bath Studio, ensuring high standards and expectations are maintained
Ensuring weekly, monthly, and annual studio and wider building maintenance checks are completed and any associated reports/surveys reviewed with observations for improvement addressed
Monitoring and maintaining the overall condition of the studio facilities, equipment and resources ensuring any issues or damages are reported and arrange necessary repair work as necessary
Regularly review and maintain third party vendor, supplier and contractor documentation
Be first point of contact for welcoming contractors to the studio, ensuring they are briefed in the appropriate safety arrangements and directing them to the area of work
Research and recommend the introduction of new third-party vendors, suppliers, and contractors to the approved supplier list, seeking out relationships with those whose values and aspirations for excellence match our own
Health, Safety and Environment
Supporting the Bath Studio Manager in ensuring compliance with existing health and safety policies and procedures, implementing, communicating, and demonstrating safe working practices
Reporting to the Bath Studio Manager on operational and strategic issues relating to the management of health and safety, fire safety and security in the studio and communal building areas
Ensuring safe disposal of waste from the studio
Ensuring health and safety items are maintained (firefighting equipment, signage, First-Aid boxes etc.)
Attending quarterly health and safety meetings as part of the wider practice health and safety management group, participating in health and safety initiatives and strategic objectives
Supporting the Bath Studio Manager in promoting a positive health, safety, and wellbeing culture within the studio
Other general IT support duties when required (training will be provided if required)
Working with the third-party printer service provider to resolve any printer related issues and attendance from external engineers
Checking audio-visual equipment for specific meetings in the three main meeting rooms
Identifying and reporting audio-visual / meeting room problems to the appropriate third party (AV provider or IT Support) and work with the third party to resolve issues
Helping staff with printer issues and general troubleshooting
Train users on how to operate the audio-visual meeting room equipment and mobile touchscreens
About you
Previous relevant experience either within a Facilities based role or equivalent
Good working knowledge of MS Office (particularly Excel)
Comfortable with the hands-on aspects of the role
Proactive, innovative and pragmatic
Strong organisational and communication skills
Ability to remain calm under pressure
Knowledge of facilities, and health and safety management
Knowledge of quality standards considered advantageous
Familiarity with project management considered advantageous
Experience with dealing with any technical related issues would be a bonus. If no experience with this, you will have a keen interest in furthering your knowledge and be committed to training provided by us
Hours: 8.30am – 5.00pm Monday to Friday (with an unpaid hour for lunch)
The role does have the flexibility of accommodating part time hours, and this can be discussed during the interview stages. We do ask that if you are looking for part time hours, please state this in your application.
Location: Bath Studio – fully office based
WHY FEILDEN CLEGG BRADLEY STUDIOS?
We are a progressive and ethical architectural practice. We design with empathy for the human condition, with science for sustainable outcomes, and with art for crafting beautiful place. The range of our architectural work is extremely broad and includes housing, universities, creative reuse and schools.
With over 40 years of practice, we now have four offices around the UK. We remain committed to the social and cultural values which underpin our design approach. Our studios are an open and social environment and inspiring places to work, with breaktimes focused on growing strong social bonds. We offer a supportive and inclusive working environment, where professional and personal development is encouraged.
We offer free lunches, fresh fruit, Employee Assistance Programme, dedicated Mental Health First Aiders along with a host of other benefits. If you are curious to find out more, please submit your application today. A full job description and list of company benefits are available on request. FCBStudios is an equal opportunities employer and welcomes applications from all members of the community.
We regret that due to the high volume of applications we receive; only applicants shortlisted for interview will be contacted.
Apply Now