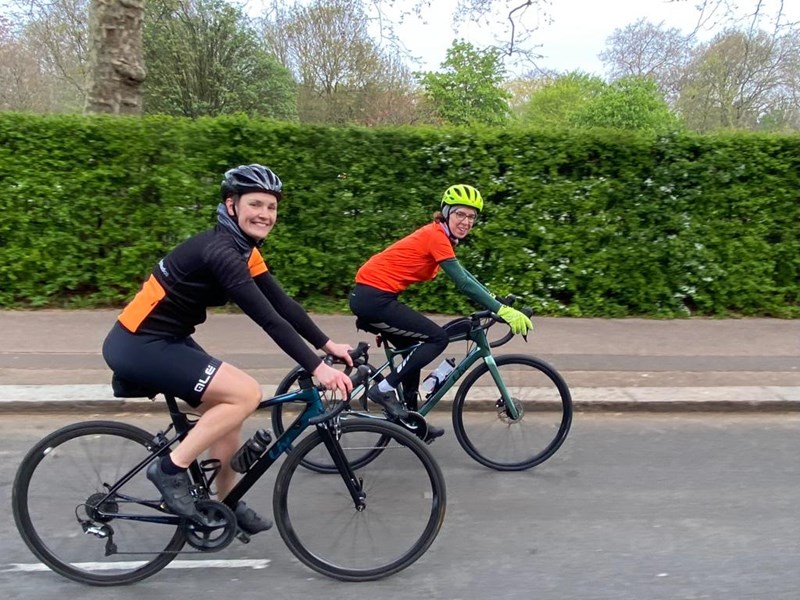 FCBStudios' Partner Helen Roberts, and Associate Jo Gimenez, are taking part in this year's pedElle 2023 charity cycle ride, which sets off in six weeks' time.
Now in its 10th anniversary year, this year the three-day adventure for women in property entails cycling a hilly 400km distance, with 6000m of elevation, in Slovenia.
Starting from the capital city of Ljubljana, the riders will make their way into the beautiful Slovenian mountains to test their climbing legs, before heading west towards the Adriatic coast and finishing in the medieval town of Piran.
Helen Roberts said, "This is the first time I have taken part in pedElle - or done any long-distance cycling at all, so it is a huge personal challenge, but one which offers great camaraderie and the opportunity to support Club Peloton's children's and young people's charities."
Jo Gimenez, said "This is my third year taking part, and first time as Ride Captain. I am excited to share my experience to encourage others to challenge themselves. The event has provided me with the opportunity to meet like-minded people and make long lasting contacts and friendships. "
You can show your support by sponsoring Helen and Jo here: https://www.justgiving.com/fundraising/jo-helen-fcbstudios
PedElle is the ultimate charity challenge - raising money for Club Peloton projects transforming the lives of vulnerable young people whilst providing a unique networking opportunity.
FCBStudios are pleased to support this event as Ride Sponsor, to show our commitment to supporting women in the industry. https://clubpeloton.org/events/98834