Naturally net zero Woodland Nursery completes for Staffordshire University.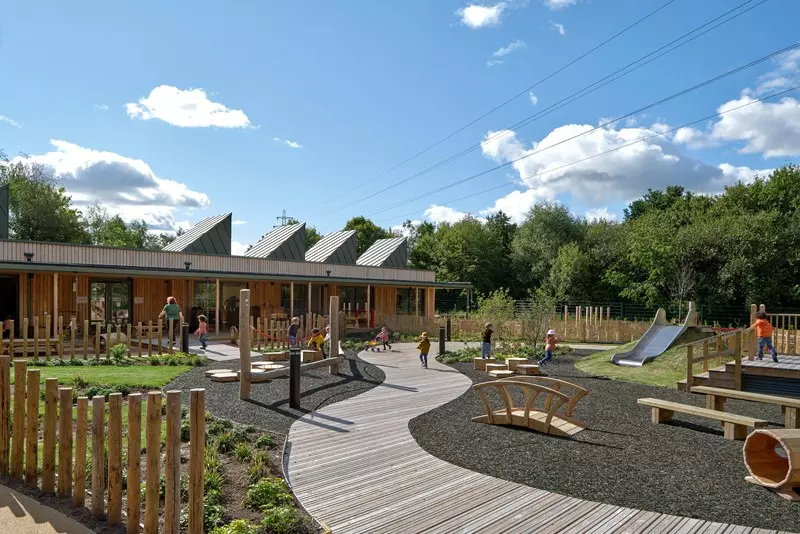 The new on-campus nursery for Staffordshire University puts play, development, wellbeing, and nature at the heart of early years education, in a net zero carbon building.
Designed as a natural learning environment, the timber structure connects to the adjacent trees and woodland. The garden encourages curiosity, adventure and child-led learning, through planting, textures and natural materials. Inside, low windows, recessed seating and external benches encourage the children to explore and connect with the outside.
Simon Branson, Partner, FCBStudios said "The nursery has a seamless connection with its woodland setting, supporting an adaptable and holistic learning environment that can encourage education through nature, play and adventure. Using a highly insulated pre-fabricated timber structure for the construction, plentiful north and west light from the rooflights and natural ventilation, it not only has a low impact on the environment but a connection to it, allowing its users to benefit to the utmost."
The nursery achieves net zero carbon and was awarded the Insider West Midlands Property Sustainability Award.
Read more here