THE DINING TABLE AS THE SOCIAL HEART OF THE HOUSE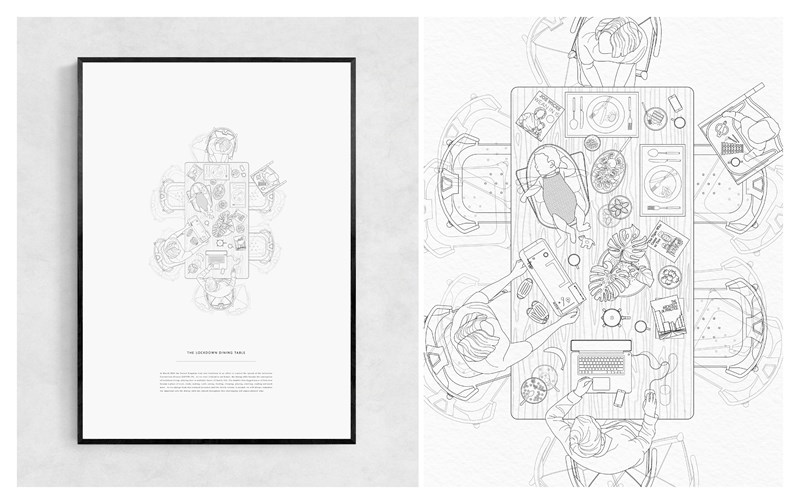 FCBStudios Architect Michael Lewis has been Commended for the Drawing of the Year Award in the Archisource Drawing of the Year 2022 Awards.
Michael said "In March 2020 the United Kingdom went into lockdown in an effort to control the spread of the infectious Coronavirus disease (COVID-19).
As we were isolated in our homes, the dining table became the centrepiece of lockdown living, playing host to multiple facets of family life. The humble four-legged piece of furniture became a place of work, study, making, craft, eating, feeding, sleeping, playing, chatting, reading and much more.
As we emerge from this isolated existence and life slowly returns to normal, this two-dimensional CAD drawing composed in microstation serves as a reminder of this unique period in history and celebrates the role the dining table played throughout this challenging and unprecedented time. "
The Archisource Drawing of the Year, currently in its fourth year, has become the ultimate accolade for recognising the best visual representations from architecture, design and the creative industries.
All the award-winning drawings are also being displayed through an immersive virtual Winners Exhibition in the Metaverse where the imagery can be viewed up close at archisource.org