In search of the particular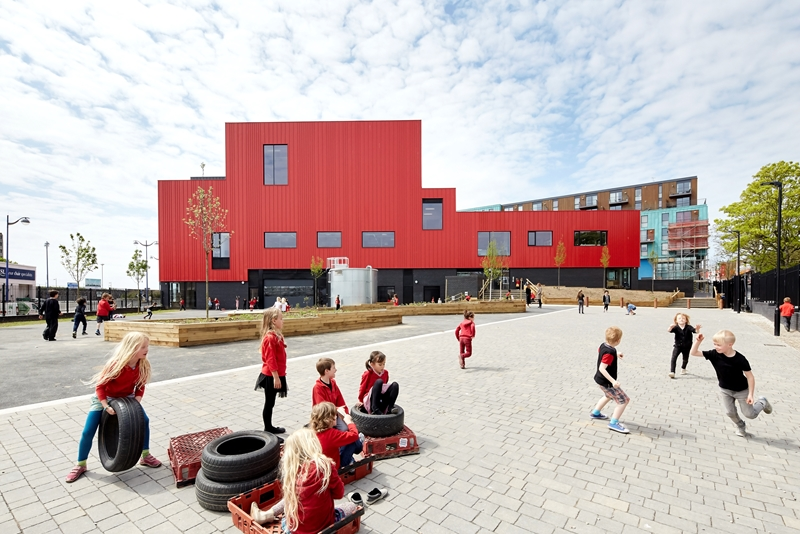 Our best projects are particular - to place, to time, to brief and also to budget. But the role and impact of edges and boundaries is key to making those projects particular.
I have always been fascinated by edges and boundaries and the way we as architects are able to manipulate and use them to effect. Who doesn't enjoy being on the edge of land and sea at the coast? Or a walled garden that creates an edge between wild and managed landscape, creating microclimates?
Indeed, as architects we are constantly defining new edges and boundaries, in plan, section and elevation, and what strikes me is that we need to make these decisions at all levels and at all scales.
We constantly make edge and boundary decisions consciously or unconsciously - from the city to the urban block - from the building line to the roof line - between public and private - edges embellished and blurred through the intervention of a window to junctions between linings of walls and floors. Does this stop at the plaster stop bead or does it go beyond?
I like to describe Plymouth School of Creative Arts through its edges and boundaries. This is a building that enjoys the drama of a boundary that cranks to dramatically undercut and signal the main entrance as much as it uses a stepping roof line to create an intriguing and varied skyline. Internal boundaries are dissolved through open plan teaching and, indeed, the Principal of Plymouth College of Art, Andrew Brewerton often talks about the freeing of educational boundaries as the key aspect of their pedagogy. Here boundaries, and lack of them, are defining factors.
I was awestruck visiting the Neues Museum, Berlin. In our own work, we frequently deal with the interface of new and historic fabric, and to me the Neues is a master study in the variety of ways of bringing new and old edges together. A remarkable array of boundaries, going from blurred to super-sharp, are visible which when overlaid with highly sophisticated linings and carefully considered junctions, create a remarkable series of museum spaces which both remember the original bomb damaged building but then boldly overlay new interventions and visible repairs. Boundaries are further explored through the display of artefacts. Minimally glazed display cases define the preciousness of the object, unexpectedly changing to just frames, to create touchable works of art that challenge our senses and our behaviour in a museum setting.
Considering the treatment of the refurbished brick walls and vaults at the Neues drew me back to an early inspiration. The blurring of the brickwork in the churches of Lewerentz into a homogenous wall of texture and movement creates walls that have gravity and timelessness the likes of which are very rare. Lewerentz' ability to first create these walls and then break the defining boundaries with dramatic openings, detailed to allow space to flow effortlessly from inside to out, creates highly charged, spiritual, cave-like spaces.
Edges and Boundaries can be solid, strong, cranked, stepped, layered, soft, blurred, flowing or punctured. They are often the points of the highest contrast and it is our role to first recognise these conditions and then respond to them. We need to integrate discussion about the role of edges and boundaries into our everyday design work as our responses are one of the key aspects that make our work particular. How can defensible space in a housing scheme become a more interesting edge condition? How can our next school of creative arts take boundaryless education further?
This essay is part of the St Catherine's Papers, and was originally presented as a short talk at the FCBStudios 2017 Awayday.
A full programme of talks can be seen here.
Previous: Explore 31: Telling the truthNext : Explore 33: The social potential of architecture
Image
Plymouth School of Creative Arts © Hufton + Crow