Going back to the classroom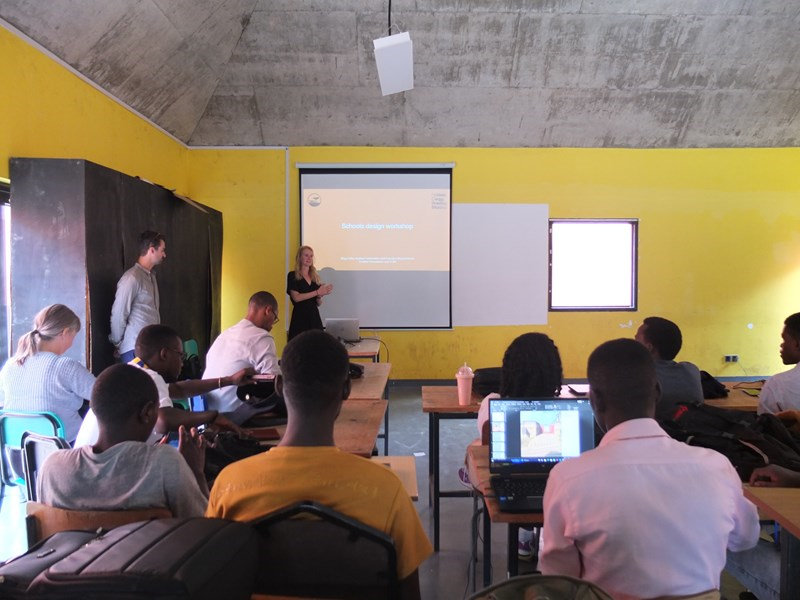 Since January this year, the Feilden Foundation has been researching and developing a Schools Design Guide for Uganda and Rwanda, building on the work of their Ugandan Schools Design Guide published 10 years ago.
Based out of Uganda, Architect Meg Collin has been conducting field research for the Foundation including; collaborating with local practices, meeting the respective Ministries of Education, visiting exemplar schools and learning about sustainable building systems suitable for educational facilities.
As part of this work, the Feilden Foundation has partnered with the Faculty of Architecture and the Built Environment at the University of Rwanda to provide mentorship to final year architecture students on the theme of sustainable school design.
This programme was kick-started two weeks ago, in July 2023, with a two-day workshop with the students in Kigali led by Meg with FCBStudios' Gracious Muzamhindo and Nathan Fairbrother.
The workshops were hosted at the School of Architecture in Kigali and began with a presentation from Meg discussing the fundamental principles of school design. This session encouraged the students to reflect on their own experiences of school and share their dreams for schools of the future.
In the afternoon, Nathan, with support from Grant Associates, gave a presentation on the theme of landscape design. He outlined the broad principles of sustainable landscape design as well as sharing the practice's experience from the Green City Kigali project about the importance of an integrated landscape strategy.
Following this talk, the students were asked to break into groups and sketch out landscape proposals for a chosen school and share their ideas with their colleagues. The afternoon ended with presentations from students with research they had completed on Rwandan schools.
How do we think about Empathy in Architecture? This is a critical issue we must all engage with.
Alex Ndibwami, Lecturer in Architecture, University of Rwanda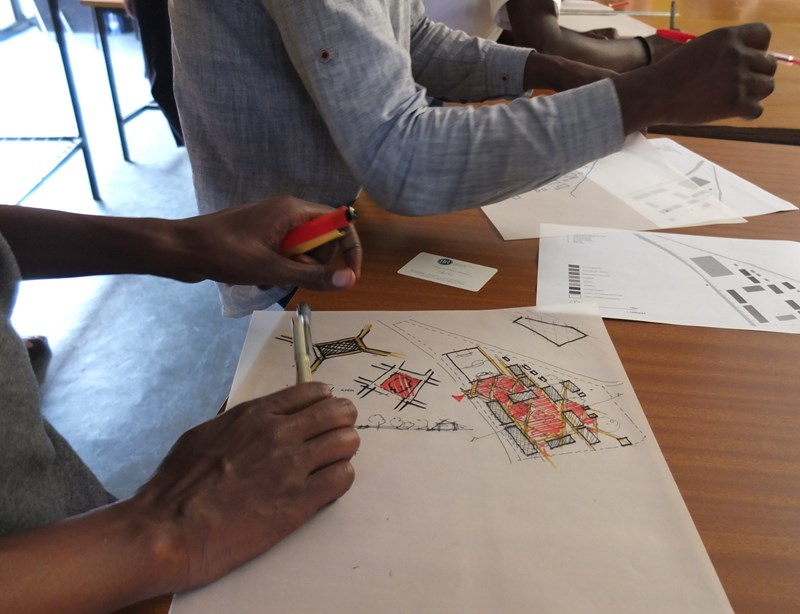 The second day began with more student presentations and discussions of their research into various Rwandan schools. The presentations were delivered to the whole group which was encouraged to be an 'open forum' for ideas to be shared and debated. Every student was given the opportunity to speak and receive feedback on their work, enabling the Feilden Foundation team to learn from student experiences. The students were encouraged to present their own unique 'manifesto' idea on the theme of School Design with the intention that this would guide their specific research for their own school proposal.
Our team found the whole experience to be rewarding and it has enriched our understanding of regional issues regarding school design. We had to overcome the challenges of collaborating internationally across three different countries as well as navigate a last-minute public holiday announcement for Eid al-Adha!
Cross-cultural mentoring and knowledge sharing also came with its own unique challenges, however the benefit of in-person workshops and building personal rapport meant that these barriers were quickly dissolved. The value of being in-person rather than online meant the students were engaged and asked the team many questions to inform their learning. The team were also able to give valuable feedback as well as learn from the students themselves. Informal conversations were had at various interludes during the day, as well as being able to share experiences over lunch at the school canteen.
How can architects engage with the local community? And what methodologies can we use to promote participatory design?
Final Year Architecture Student, University of Rwanda
The students were encouraged to present their own school research and design ideas, through which the Feilden Foundation team were able to deepen their understanding of educational facilities from the students' experiences of attending school in Rwanda. This model allowed for open dialogue and reflection on both sides, and therefore became an opportunity for knowledge transfer between the two groups.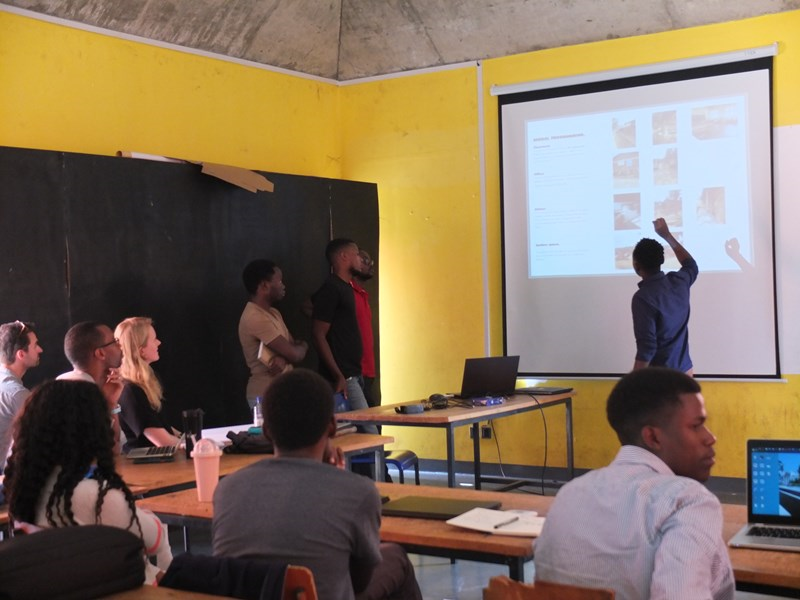 This work continues our long-standing international relationship with the University of Rwanda, as well as creating new local networks of both students and faculty.
Reflecting on the Kigali workshops, three important themes were highlighted.
Firstly, the inherent value of being present and physically together. Sharing ideas and collaborating in person enabled the team to both give important feedback to the students as well as learn from their experiences.
Second, the opportunity to openly discuss issues of cultural identity within school design in East Africa, exposed us to important ideas directly from first-hand student experiences and research.
Finally, that this open approach to collaborative workshops and discussion sessions could be a model for future international partnerships and aid our already deep understanding of local cultures and their needs.
We hope to strengthen our ties with the University of Rwanda and other international institutions as we look towards how we promote quality and sustainable school design in the developing world.
Nathan Fairbrother and Meg Collin
Images
1. Meg Collin giving an introductory presentation
2. Sketching workshops with the students
3. Landscape design workshops in the afternoon
4. Students presented their initial research
5. Nathan discusses landscape design in the context of East Africa
6. (From Left to Right) Gracious Muzamhindo, Nathan Fairbrother and Meg Collin
All photos, copyright Feilden Clegg Bradley Studios