First Look at new homes and shops that will transform Chorlton town centre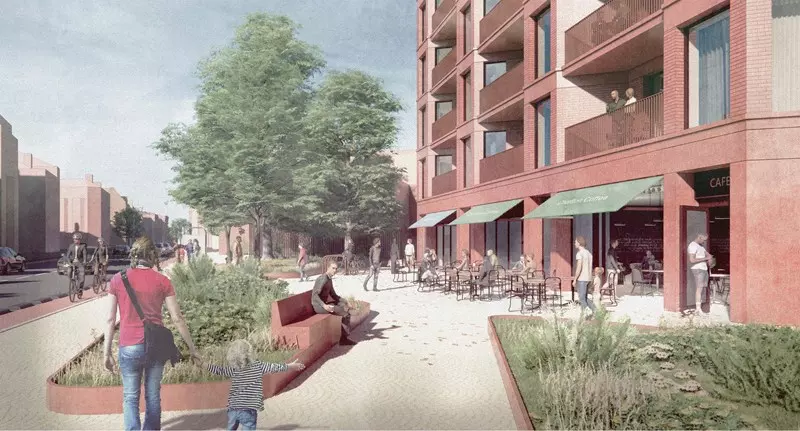 New homes and shops will transform an underused site at the heart of Chorlton in south Manchester.
Images have been released ahead of the second stage of consultation this weekend that show the range of homes being planned, from spacious apartments with balconies to new streets of contemporary town houses.
Barlow Moor Road, would become a bustling high street for a range of retail with improved planting and landscaping.
Simon Doody, Partner at architects FCBStudios said: "It is an exciting challenge to work within the thriving and characterful context of Chorlton, with the aim of transforming its unloved 1970's 'precinct' development into a new and vibrant centre for the Chorlton community.
"Our strong architectural design narrative draws on the local residential characters whilst creating improved public realm, a more engaging commercial offering and a mix of homes for local people, coming together to re-engage this tired island site back into the local area."
The new homes would include one, two and three bedroom apartments and duplexes all with balconies and access to communal residential gardens, and a street of town houses with private gardens and rooftop terraces. The homes have been designed to reflect features of the existing neighbourhood, such as bay windows and brick detailing to sit comfortably within and complement the Chorlton context.
More information and an online questionnaire to give feedback on the proposals can be found at: www.onechorlton.co.uk