FCBStudios' response to the Climate Declaration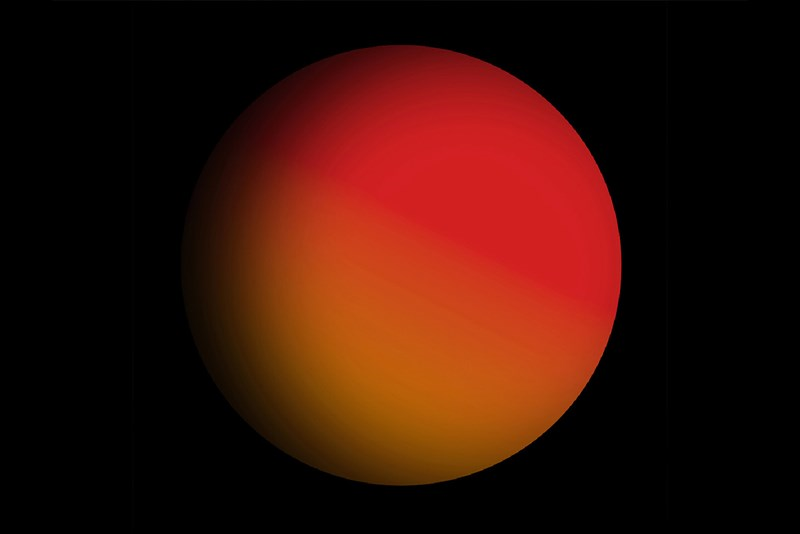 ARCHITECTURE AS AN INDUSTRY NEEDS TO RESPOND TO THE CLIMATE AND BIODIVERSITY EMERGENCY AS A COLLECTIVE OF INDIVIDUAL PRACTICES.
Feilden Clegg was founded in 1978 with a specific ambition to produce environmentally and socially responsive design.
This design ethos has flourished and developed into the practice today. 40 years on, Feilden Clegg Bradley Studios continue to be at the forefront of low-energy design and masterplanning and through our knowledge of the performance of the buildings we have designed, we are able to provide solutions to support the imperative transition to a zero-carbon economy.
This experience, and our skills, underpins our design approach to support clients who are demanding responses in the face of potentially catastrophic climate change and biodiversity loss.
Our design approach not only targets the direct construction and operational carbon impacts of the environments we design, but considers ways to encourage more ecological, minimum resource use, and carbon positive lifestyles and consumption impacts.
The Architect's Declare group identified 11 actions that the construction industry needs to commit to, in order to create architecture and urbanism that has a more positive impact on the world around us. At FCBStudios, we are extending, strengthening and adapting our practice, in order to make that commitment.
1. Raise awareness of the climate and biodiversity emergencies and the urgent need for action amongst our clients and supply chains.
FCBStudios have been committed to the development of low energy building design since the practice was established in 1978 and as founder members of Architects Declare we are supporting our clients in their pursuit of low and zero-carbon development. We are engaged with designers and contractors across the industry to improve operational performance and reduce carbon impacts of construction. We are supporting the 20th September climate strike and will be involved in collaborative zero-carbon project workshops through that day. The practice is holding a series of events and exhibits around this theme which started with a One Planet Living exhibit in the London studio during London Climate week in July.
2. Advocate for faster change in our industry towards regenerative design practices and a higher Governmental funding priority to support this.
The practice is engaged in design review and Local Authority planning development initiatives to target improved biodiversity and lower carbon performance and supporting the 'Edge' initiative to encourage collaboration between the construction sector professional institutions.
3. Establish climate and biodiversity mitigation principles as the key measure of our industry's success: demonstrated through awards, prizes and listings.
FCBStudios are setting carbon performance targets for all projects at planning stage to incrementally improve. We are working towards the inclusion of zero-carbon plans for all projects completed from 2025 in order to establish achievable operational performance in use by 2030. Our design work is incorporating lessons learnt from detailed post-occupancy evaluations on projects such as the National Trust Headquarters, The Woodland Trust and The Hive Library in Worcester, where performance in use has improved often over and above design targets through careful operational use.
4. Share knowledge and research to that end on an open-source basis.
In 2010 FCBStudios published 'the Environmental Handbook' which was replicated in a downloadable app in 2014. This shared best practice in the application of sustainable design principles. The practice has collated benchmark performance data on a range of building types to inform strategic design decision making, and have been involved in the development of open-source data platforms such as 'Carbon Buzz' to encourage knowledge sharing and identify performance gaps in use. We are currently updating our own data platforms with a view to making this information more widely available.
5. Evaluate all new projects against the aspiration to contribute positively to mitigating climate breakdown, and encourage our clients to adopt this approach.
For all new projects, we are developing zero-carbon scenarios to discuss and evaluate with our clients. The practice is currently engaged in a series of projects which target zero-carbon in use, and low embodied carbon in construction, potentially leading to overall zero-carbon across their lifecycle. By April 2020 all projects up to RIBA stage 3 will have alternative zero-carbon plans, by 2021 all projects will have One Planet action plans and all projects submitted for planning approval shall include achievable zero-carbon operation plans. By 2025 our portfolio of projects starting on site will be designed to achieve net zero carbon by 2030.
6. Upgrade existing buildings for extended use as a more carbon-efficient alternative to demolition and new build whenever there is a viable choice
FCBStudios encourage and facilitate the creative re-use of existing buildings, exemplified in our recently completed work at the Southbank Centre and Alexandra Palace. Our expertise in historic building conservation alongside our research and knowledge of sustainable design enable us to advocate practical re-uses that enhance historical character and social and economic capital.
7. Include life cycle costing\, whole-life carbon modelling and post-occupancy evaluation as part of our basic scope of work, to reduce both embodied and operational resource use.
FCBStudios encourage whole-life carbon and cost modelling alongside the inclusion of operational (soft landings) methodologies into the design process from the start of project briefing to post-occupancy support through the first years of operation.
8. Adopt more regenerative design principles in our studios, with the aim of designing architecture and urbanism that goes beyond the standard of net zero carbon in use.
The humanistic social and environmental design principles followed from the outset of the practice lead us towards solutions that aim to improve the culture and character of the lives of people using our buildings. Over the last 15 years, our application of the One Planet Living principles has become a useful tool to help discuss the wider impact of our designs. In 2017 we became the architectural global founders of oneplanet.com, a digital platform to help achieve a wider use of these principles. While the climate emergency now demands step changes in our habits and lifestyle alongside improvements in building performance, we pursue a holistic design approach to prioritise improvements in health and wellbeing, culture, and biodiversity and water, alongside zero-carbon, and waste outcomes.
9. Collaborate with engineers, contractors and clients to further reduce construction waste.
FCBStudios are identifying opportunities to reduce construction waste, for instance through prefabricated design processes, and are committed to supporting contractors in this, through considered design and the development of in house BIM tools to support this process.
10. Accelerate the shift to low embodied carbon materials in all our work.
We are working with engineers to better understand the embodied carbon impact of material choice, maintenance and end of life use and are investigating the material and aesthetic changes which result from the necessary reduction in consumption of natural resources and our better understanding of carbon impacts.
11. Minimise wasteful use of resources in architecture and urban planning, both in quantum and in detail.
Growing awareness of the implications of material choices are influencing strategic design decisions to help reduce overall resource consumption.
Finally, we are committed as a practice to improving not only the health and wellbeing of people within our own practice but reducing our own environmental footprint. We have for some time provided bike loans under the cycle to work scheme and have a fleet of Bromptons in our Bath and London offices. Recently our office lunches have become vegetarian, and often vegan. We review our total practice carbon footprint on a yearly basis and take action accordingly.