Brighton Dome's Corn Exchange and Studio Theatre prepare for return of live performance following major refurbishment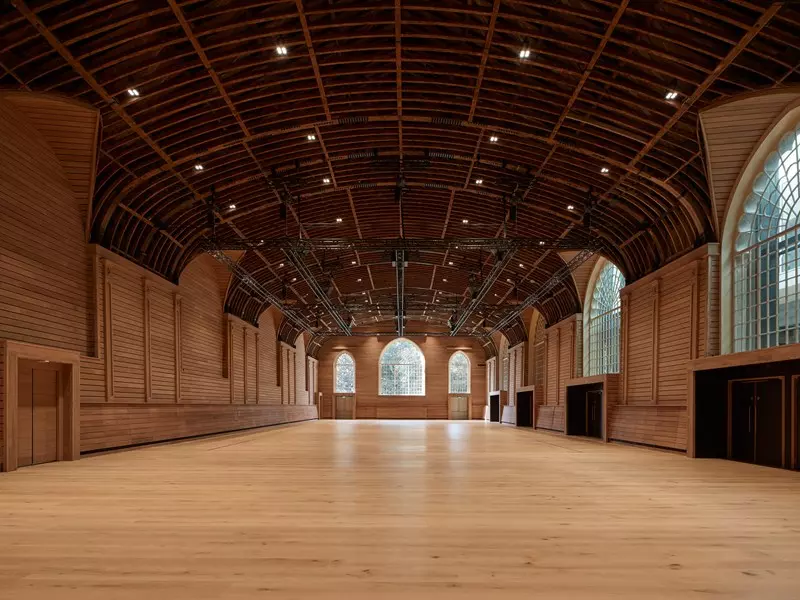 Brighton Dome's historic Grade I and Grade II listed Corn Exchange and Studio Theatre will officially reopen for live performances from November, following a six-year major capital refurbishment. The project includes substantial restoration and upgrades to both venues, including conserving vital heritage features for future generations and improving the visitor experience and facilities for artists and audiences alike.
The c.£38 million refurbishment is the first phase of a regeneration project by Brighton & Hove City Council, in partnership with Brighton Dome & Brighton Festival and Brighton & Hove Museums, to cement the Royal Pavilion Estate as a landmark UK destination for heritage and the arts.
The refurbished spaces have been designed Feilden Clegg Bradley Studios (FCBStudios) with a focus on ensuring the buildings are accessible and inclusive, fit for purpose, energy efficient and environmentally sustainable whilst retaining their remarkable history.
Peter Clegg, Founding Partner, Feilden Clegg Bradley Studios said: "Seeing the building open to the public begins the next chapter for this magnificent Regency building, having upgraded and restored the buildings to provide a really dynamic cultural offer for the city and the region.
What appealed to us most when we started the project was the Corn Exchange building itself. The original riding stables were one of the Prince Regent's first buildings in Brighton and is still the widest single-span timber building in the country.
With the space now fully restored and all the layers that have been added over the years stripped out - you can see what an amazing building it is. But more than that, along with the renovated 1930s Studio Theatre, a new foyer and an upgraded technical installation for all kinds of performance events, Brighton Dome and Corn Exchange is an extraordinary venue for Brighton."
From November onwards, the Corn Exchange and Studio Theatre will welcome back a wide range of live performance. They will offer an even wider and more accessible arts and community events programme for audiences and participants.