UNITY PLACE TAKES BEST RESIDENTIAL PROJECT AT BRENT DESIGN AWARDS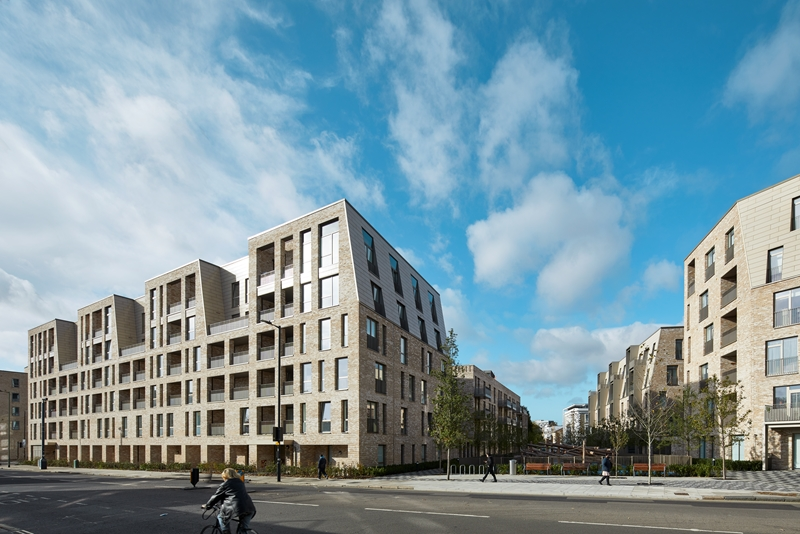 Unity Place is a 100% affordable housing development for Brent Council, that is part of the ongoing South Kilburn Estate Regeneration.
Our Masterplan for the estate puts historic street patterns back into the area, to create a high density, but low – medium rise development that replaces the former postwar estate.
FCBStudios developed a vision for this part of the estate, within which we, Alison Brooks Architects and Gort Scott used a unified approach to deliver individual buildings. The development draws on terrace, mansion block and villa typologies, typical of the area, to create 235 high-quality, social rented homes for Brent residents that reinforce the strong sense of local community along with a community hub, high quality landscape amenity, publicly accessible playspace, carparking and an energy centre serving the wider South Kilburn Estate.
Extensive consultation was held with existing South Kilburn Estate residents to understand what they wanted from their new homes, new amenity spaces and new residential community. The inclusive workshops created a tailored approach to the delivery of culturally appropriate homes, with internal corridors and separate kitchens favoured over the ubiquitous open plan flat model, ensuring suitable accommodation was available for all residents.
We are delighted to have received this recognition in the inaugural Brent Design Awards.