BARRIERS TO TACKLING EMBODIED CARBON IN THE CONSTRUCTION INDUSTRY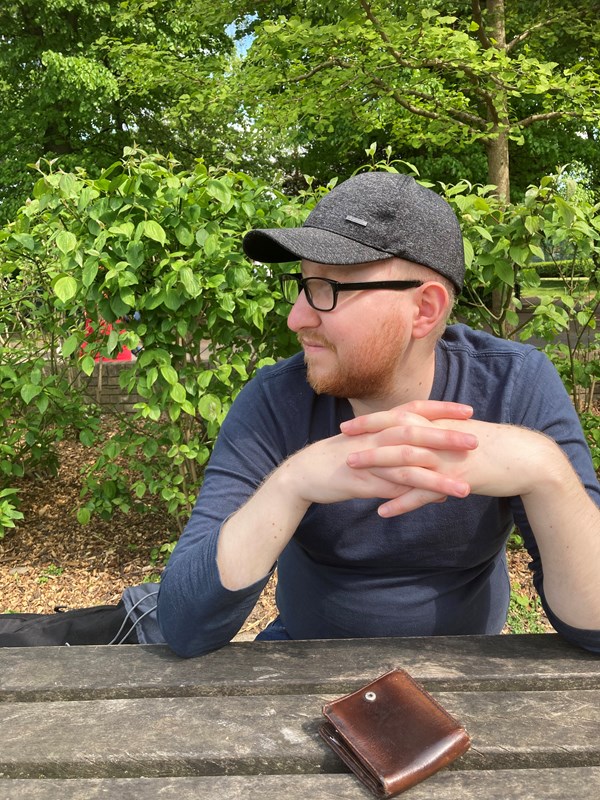 In memory of Oliver Baldock, we share here his masters' thesis and recognise the loss of a friend and colleague, but also a future architect, activist and thought leader.
Ollie Baldock joined us having just completed his degree at Cambridge to carry out his year in industry in 2016. Although he was restrained to start with, he quickly mastered a breadth of skills from technical data management to the creation of beautiful renderings of our buildings.
As we neared the end of the year, he decided to join the newly established Oxford Brookes apprenticeship scheme which would allow him to complete his architectural education whilst continuing work with us. He proved a model student and excelled at his studies.
In many ways, I'd like to think he found himself in the right office with the right people working on projects which matched his strong social and environmental values. His academic work mirrored and reinforced work in the office and naturally, his world became full of research and exploration. He had established himself as a key member of our group.
He worked on a number of social housing projects in London as well an historic urban regeneration project in Limerick which included an historic flaxmill which he was inventing creative ways for its re-use. The last project he worked on is a research and archive facility for the natural history museum. This is a truly wonderful project with an amazingly complex brief with 70 million artefacts. These all need to be ordered, stored, refound and analysed. The work he did on this project has set the foundations for what will be an internationally unique building.
It was great fun working with Ollie, he was intelligent, witty, and had a can-do attitude which made for a wonderful working environment. Pre-work chats about philosophy, and lunchtime reviews about the morning's discoveries. During lockdown, he'd be there with his wry smile and willingness to help. On a number of occasions, for no particular reason, he would simply say 'I really like coming into the office to work'.
His Masters' thesis was entitled Barriers to Tackling Embodied Carbon in the Construction Industry, a topic that was close to his heart. It is worth sharing not only as an excellent piece of research but as an insight into the inspirational work he might have produced in the future. Toward the end of the summer, he joined our group picnic at the Serpentine Pavillion. About 40 of us met up for what would be our last goodbye. What a lovely chap.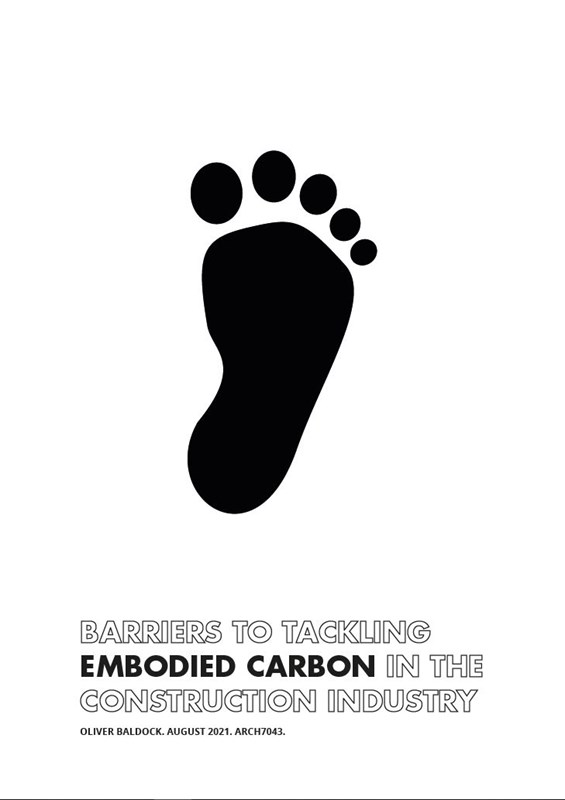 ABSTRACT: BARRIERS TO TACKLING EMBODIED CARBON IN THE CONSTRUCTION INDUSTRY.
The purpose of this thesis is to understand the potential barriers that are faced by design teams when working to reduce the embodied carbon footprint of architectural design projects.
By understanding these barriers further research begins to discuss how these barriers are realised and how they can be overcome, both by design teams and the wider construction industry. With progress in other sectors helping to mitigate the impact of operating carbon on the lifetime footprint of the built environment, it is vital that embodied carbon becomes the focus of our efforts to reduce the impact of construction.
This thesis has four objectives: (1) to understand the impact that current regulations and frameworks are having on the industry; (2) to identify the barriers stopping stakeholders from tackling their emissions; (3) to discuss whether these barriers are real or perceived; (4) to explore potential opportunities arising from cleaner construction. Responses to the survey have identified several potential barriers that the industry needs to approach. Within this analysis five are discussed: (1) Education, (2) Engagement, (3) Social Perception, (4) Capital Cost, and (5) Government Support. (1), (2) and (3) discuss the difference between awareness and understanding amongst the client and other industry professionals; (4) looks at the cost implication of a more sustainable approach to design, and at what stage that cost implication is seen; (5) looks at how government engagements in the industry can help increase the priority of embodies carbon within the design process.
Whilst education and engagement are key routes for improving the industry, from this survey it appears that those professionals with the necessary expertise to help develop a sustainable mindset within a design team also tend to have less experience and therefore, less influence. This, in turn, implies a potential time lag between the change in mindset and a change in design approach.
Download Ollie's full thesis: Barriers to Tackling Embodied Carbon in the Construction Industry.