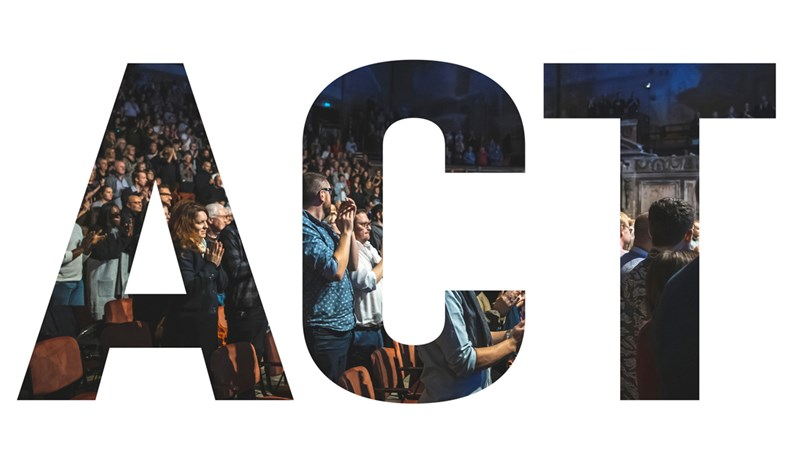 ACTIVISM, SOCIAL VALUE, CLIMATE CHANGE, DIVERSITY AND INCLUSION. WHAT IS THE 'ROLE' OF THE ARCHITECT AS A DRIVERS FOR CHANGE: DO THEY, CAN THEY, SHOULD THEY 'ACT'?
What is the saying? There are two kinds of people in the world: talkers and doers.
As the world changes at an almost terrifying pace around us, it was the 'doers' that we invited into our London Office for a PechaKucha event in July and asked them to respond to the theme of 'Act'.
The panel was made up of people from across the creative industries, and their approach to the theme was as diverse as their experience. Sara Edmonds, a self-proclaimed 'Slasher', took us on her journey from being a 'dyed in the wool architect' to a 'multi-hat wearing, campaigning, microphone wielding, continuously upskilling climate activist', largely spurred on by looking at her young children and asking herself how she could 'just do nothing'.
By contrast, Tom Tapper, CEO of creative agency, Nice and Serious, argued that we should do just that. As part of an industry which is hell-bent on pushing hyper-consumption, it is time that we say no to opportunities unless they align with a sustainable world. And that 'inaction' is an action in itself.
Development Manager, Stuart Maclure, who designs and delivers skateable spaces, went slightly more grass-roots – just get stuck in, pick up tools, talk to people, volunteer, change hearts and minds. Blogger, Joanna Adjetey reflected on the need for us to listen to each other more, say yes to each other's arguments and band together rather than being siloed by what we care about.
The evening ended with an incredibly powerful presentation by recent Architecture graduate, Kudzai Matzvai whose research into systematic racism in architectural education in the UK in the wake of George Floyd's murder raised some stark questions. Her closing statement to all in the room was in this 'confusing, changing and crucial time, how are we going to act?'
As people working within a creative industry, being in the privileged position of helping to shape cities, build communities and change lives it is vital we understand the power of our action, or our inaction, of when to say yes, and when to say no, and when we need to simply listen and not talk.
Anna is Creative Producer at FCBStudios, curating our events and exhibitions programme. 'Act' was an in-person event to engage with contemporary issues of social and climate justice and how the industry can respond.
Watch the full presentations:
Neil Onions Sara Edmonds Tom Tapper Colin Cobb Stuart Maclure Joanna Adjetey Kudzai
Images
Top: ACT, from Colin Cobb's presentation on architecture for performance
1. Joanna Adjetey presents
2. Yes. Tom Tapper presents
3. Inaction. The power of not acting\, from Tom Tapper's presentation
4. How will you Act? from Kudzai's presentation
5. A skater outside Somerset House\, from Stuart Maclure's presentation